"Dream Big and Live an Amazingly Ridiculous Life" by Ronald Hickey
Discussion and Book Signing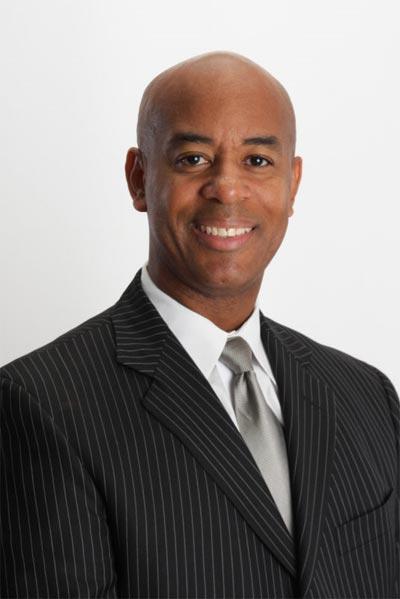 Dream Big and Live an Amazingly Ridiculous Life
"Bold, Inspirational and Gigantic dreams have a level of brilliance and a power and a bit of magic in them that almost guarantees that everything you dream of today, tomorrow you can become. So let your dreams be AMAZINGLY RIDICULOUS!"
– Ronald T. Hickey, Author, 12 INSIGHTS
I know Maurice Willis as an incredible young man with talent oozing out of every orifice of his body. To many, Maurice is known as "Reece the Truth" or simply "The Truth." He is my blood relative and 16 years my junior. We are both from a small neighborhood in the small town of East Bakewell, Tennessee. His grandmother and my mother were sisters. His mother and I are first cousins. Maurice is an amazing song writer, phenomenal musical artist, and prolific speaker. The world does not know Maurice as well as it will one day, as he has just begun to Dream BIG, Be Ridiculous, and Live an Amazing Life. See, everyone from my hometown of East Bakewell, TN possesses an amazing array of talent. East Bakewell, TN is an extremely small enclave of Black Americans hidden in the ridges of the South and in hostilities of time. The best athletes I have ever seen are from East Bakewell, TN. The greatest singers I have ever heard are from East Bakewell, TN. The greatest artists, thinkers, fathers, mothers, Christians, role models, and good hearted people I have ever known are from East Bakewell, TN.
For so many Americans, the greatest people we know are from our neighborhoods. I know NFL, NBA, and MLB players and other professional athletes entertain us; just as Hollywood actors, famous musical artists and other celebrities entertain us. The truly famous people are in our neighborhoods. The people that really mean something to us grew up right down the street or in the same house as us. But why does talent alone not ensure our success in life? Why does the world not know my cousin Don Allen Johnson, both the greatest basketball player and greatest baseball player I have ever seen? Why does the world not know my brother, Robert Hickey, an absolute athletic phenom and amazing speaker? Why does the world not know, Rodney Johnson, Jeff Johnson, Jarvis Leftwich, Dexter Martin, Darryl Martin, Tracy Willis, Michael Johnson, Rick Rankin, John Rankin, Larry Moore, Warrick Tulloss, Joe Ervin, Eric Dozier or Pamela Penn, all from my hometown; East Bakewell, TN and all rot with amazing talent? Why does the world not know Maurice "The Truth" Willis, yet? It is simple. Everyone has talent. Everyone has the ability to be amazing at something. Celebrity athletes, entertainers, and actors do not have some special monopoly on talent. Talent alone is not enough. You have to dream big and be willing to do the ridiculous with your amazing talent. You have to be willing to wake up at 4 o'clock in the morning and no go to bed before midnight. Success comes as a result of the ridiculous things you do when others are sleeping. Greatness does not occur between 9 AM and 5 PM, Monday through Friday. An AMAZINGLY RIDICULOUS life happens when you are willing to do the things no one else is willing to do. That level of commitment goes well beyond talent.
Introduction: by Maurice "The Truth" Willis
The Universe is Your Friend
Up until about a few years ago, I was waking up very early every morning. I had a morning routine that I hoped would put my life on a trajectory that would fulfill my big dreams, dreams beyond the small town of East Bakewell, Tennessee. The only problem was I was dreaming the wrong dream. Even though, I was a star point guard for my high school, I knew my high school basketball career would one day end. So all during high school, I dreamed of being a great musical rap artist. I dreamed I would be a music mogul like Jay Z or Dr. Dre. Yes, it was a big dream! It is still a big dream of mine to have a major impact in the music industry. Music has always been the bedrock of my talents and natural gifts. I actually told friends when we were in high school that I would be famous musical artist one day. When I am home in East Bakewell, my friends and I still talk about what I said he high school about being a star in the music industry. Although I was not aware at the time, God had even bigger plans. God always has your best interest in mind. So I continued to dream big, and along the way I have found myself having the most AMAZINGLY RIDICULOUS life. Not everything has worked out as planned. That's life. My first music venture was not successful for me. Others I was associated with were not honest people. Music that I created was taken from me illegally and those I helped went on and had some success without acknowledging me. Music has not worked out, but other things in my life have me excited about waking every day. I have an amazing wife that loves me and some wonderful children. I am now an ordained minister and I am excited about expressing myself and my thoughts through this book, AMAZINGLY RIDICULOUS. Because of my experiences, I know everyone can live an amazing life, even though every detail of your dreams does not materialize. Even when one dream or one hope does not come to fruition, you have to keep dreaming; you have to keep imagining; you have to keep up the hard work; you have to keep the faith that the universe is truly your friend. Each one of us has the power within ourselves to turn our lives into everything we want our lives to be. We simply need to tap into what is already inside. We simply need to act with purpose, commitment, and a big vision. Be ridiculous with your vision, for you really can become all that you imagine. Don't play yourself small. Embrace a righteous set of principles and allow them to take you to a higher destination every day. If you commit to being who you really are and become the person you are really meant to be, your life will be AMAZINGLY RIDICULOUS.
In this book, AMAZINGLY RIDICULOUS, my cousin and I share the character, habits, and principles that we have committed our lives to. I believe if you commit to developing these habits as we have, your life will be everything you dream of and hope for. And remember, life does not come down to one dream or one hope. When one dream does not work out, keep dreaming, just bigger and more boldly. In the end, an amazing life comes down to character and habits, and the principles that are shaped by both. No person is born with character; we have to build character. No person is born with habits; we have to create habits. Stay loyal to what you are, embrace the personal principles presented in this book, build stalwart character, create amazing habits, and be ridiculous and your life will be AMAZINGLY RIDICULOUS.
The 19 total letters in the words "AMAZINGLY" and "RIDICULOUS" have been used to create corresponding words that frame the messages in the 19 AMAZINGLY RIDICULOUS HABITS. Committing to developing the 19 habits described in the book helped me build the character, create the principles and do the ridiculous things that have led to my big dreams coming true. The 19 words are used as a quick and easy means of memorizing the 19 habits. I believe simplicity is a destination that everyone should seek. These simple action items help simplify the process of developing your best character, forming your greatest habits, and achieving your wildest dreams. The character you develop and the habits you create form the amazing principles that eventually guide your entire life. A devotion to the principles you are able to form moves your life closer and closer to your peak. Your peak is where your life is simplified and you are absolutely everything you can be. Your peak is where you are ridiculous.