Direct from Death Row The Scottsboro Boys (A Black History Month Play)
Guild Theater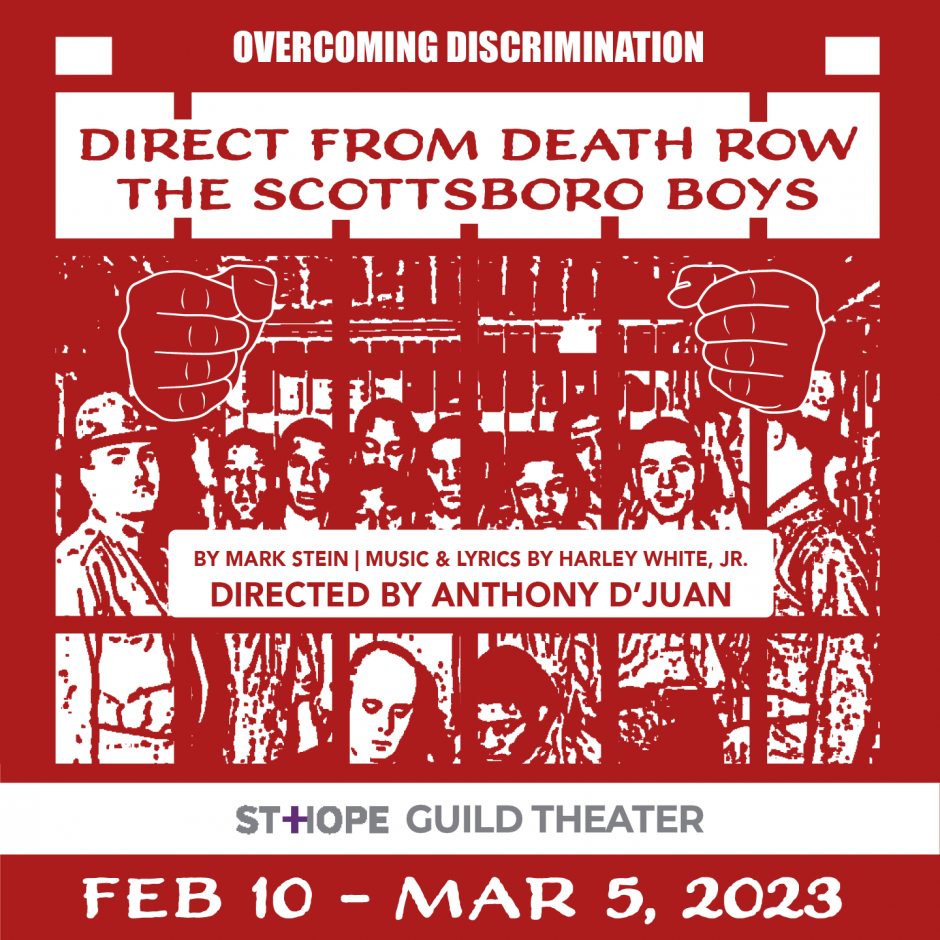 ABOUT THE PLAY
Kicking off Black History Month, Direct From Death Row: The Scottsboro Boys is the
premiere production for Celebrations Arts 2023 Season, and shares the
African-American experience of overcoming discrimination.
Presented in collaboration with Celebration Arts and St. HOPE, the Scottsboro Boys will come
from eternity to the Guild Theater in Oak Park to reenact the story of their convictions for gang
rape, despite prima facie evidence of their innocence.
The historic event was, in many ways, something of a vaudeville. But also, as revealed
early on, the first four of the nine to get released (after seven years) appeared within a
matter of weeks in a New York vaudeville show.
The case highlighted several elements of American culture – the exploitation of racism
by the two women who falsely accused these young Black men; and the Communist
Party's exploitation of racism in its efforts to recruit African Americans.
SHOW TIMES
Friday, February 10 at 8pm
Saturday, February 11, at 8pm
Sunday, February 12 at 2pm
Thursday, February 16 at 8pm
Friday, February 17 at 8pm
Saturday, February 18 at 8pm
Sunday, February 19 at 2pm
Thursday, February 23 at 8pm
Friday, February 24 at 8pm
Saturday, February 25 at 8pm
Sunday, February 26 at 2pm
Thursday, March 2 at 8pm
Friday, March 3 at 8pm
Saturday, March 4 at 8pm
Sunday, March 5 at 2pm
PRICING
$23 – General Admission
*$21 – Students/Seniors (65+)
$15 – Thursday Nights
*Must show Photo ID/School ID upon entry