Clifton L. West III "Of Life and Time"
Discussion and Book Signing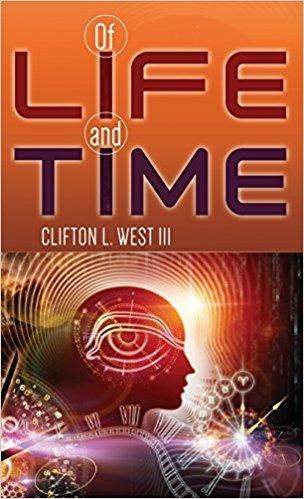 Life boils down to two simple questions: What is my purpose, and what should I accomplish during my limited time on Earth?

Anyone who has struggled with these questions can relate to Clifton L. West III, a Baptist church deacon who shares his story of an extraordinary life lived by an ordinary man. He writes about his faith and journey through life, offering a message of hope and encouragement for anyone who has struggled with challenges of their own.

Of Life and Time focuses on the ingredients for a life well lived–affirmation, love and righteous and loving instruction–even as it shares details about West, who attended school in Topeka, Kansas, just one year after the Supreme Court case Brown vs. the Board of Education of Topeka that led to school desegregation. Clifton, a runner, was national champion in the mile run in 1968, led the University of California track and field team, and almost made the 1972 Olympic team.

Through his own personal struggles–with the help of his savior, Jesus Christ–Clifton comes to the realization that unconditional love and relationships with others provide the key to good living, even as he realizes his looming mortality. Of Life and Time delivers his timely message of personal testimony, a resounding message of unrelenting hope and unconditional joy for those willing to receive it.

Clifton L. West III spent three years at IBM as a software developer before striking out on his own. He served as a coach and assistant professor at Massachusetts Institute of Technology (MIT) and is a songwriter and member of Black Men Who mean Business with his brother. The father of two and stepfather to one has four grandchildren and two great-grandchildren. He is married to Leticia Leonor Mendez.