Book Signing: "Subprime Felon" by Pyerse Dandridge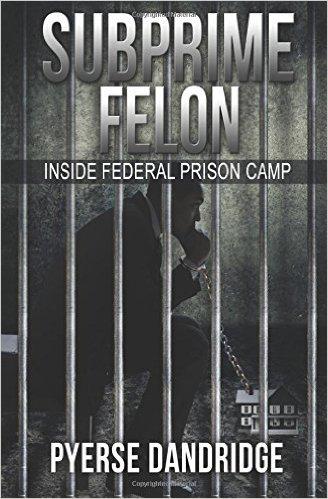 From College Student to Real Estate Investor to Convicted Felon
What was it like for him inside?
Pyerse Dandridge thought he was on the way up. After earning his BA in English from Sacramento State University, he was paying his daily expenses by toiling in a restaurant while working on his novel. But his purchase of five houses with faulty subprime loans cost him his freedom. After the houses were lost to foreclosure, Pyerse was prosecuted by the federal government for loan fraud and sentenced to 17 months in Herlong Prison Camp, near the California-Nevada border.
This book recounts Pyerse's experience inside Herlong and at the halfway house where he was sent to readjust to society. To successfully restart his life, he first had to survive the pettiness, dehumanization, and psychological bondage of the prison camp. Then he had to overcome his own personal emotional challenges, and somehow use the exclusion from family and friends to his advantage.
Though prison camp is considered to be easy prison time, any wrong move could result in his transfer to a much harsher prison and the extension of his sentence"" either of which could scar him for life.