Black History of Hip Hop Concert
Guild Theater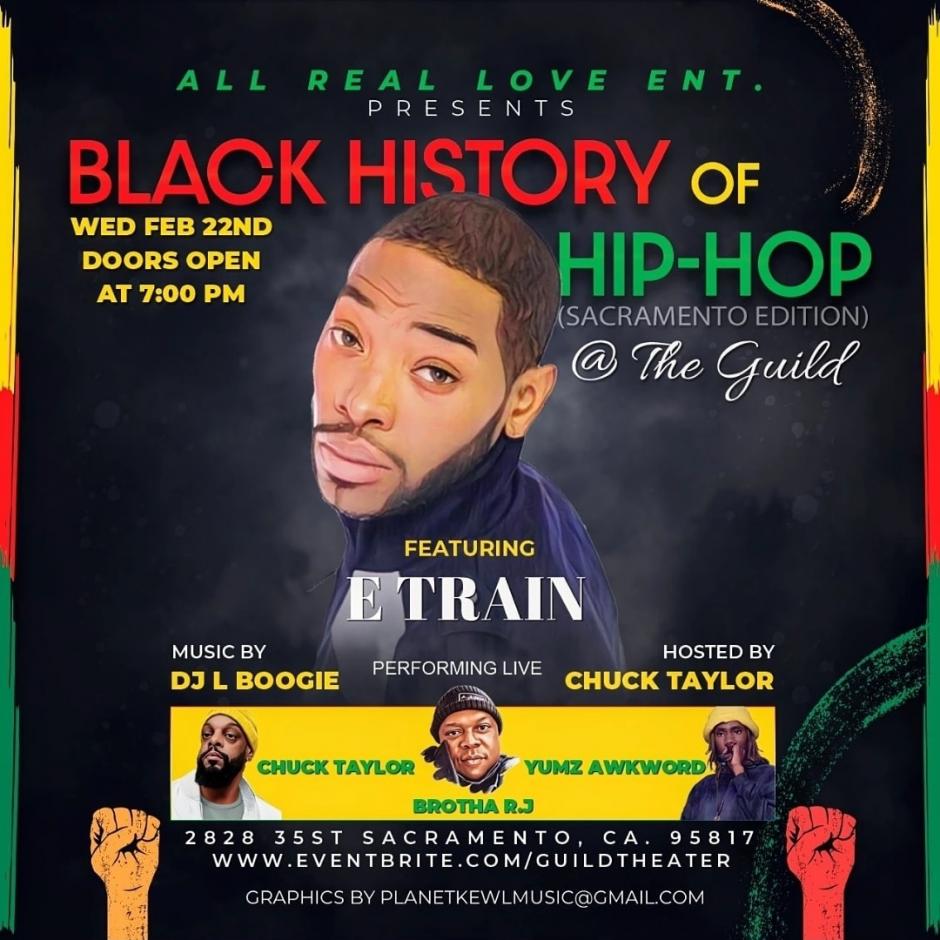 "All Real Love Ent" preset:
(Black History Of Hip-Hop… Sacramento Edition)
Wednesday February 22
VIP Seating Includes Front Row Seating & Meet & Greet After the Show
Guild Theater
Doors open at 6:00 pm
Show starts at 7:00 pm.
Host by: Chuck Taylor
Performing Live:
(Chuck Taylor) from the legendary group "Socialistik"
(Brotha R.J) from the legendary group "Cuf"
(Yumz Awkword)
Headliner: (E-Train)
In the past, present, and future… There is an hip-hop artist known as E-TRAIN! with roots from Oakland California, growing thru the Bay Area up to the Sacramento valley. E-TRAIN delivers a warriors addition of street/consciousness with an potent massage! With international accolade's and stateside momentum this recording and performing artist has an immense resume and a bright future! Vivid cinematic style production, accompanied by darts crafted by wordsmith is a generalized description of his sound.
This is a 21 + Event. ( I.D. will be checked at the door)