"Black Fatherhood: Trials and Tribulations, Testimony and Triumph"
By Khalil White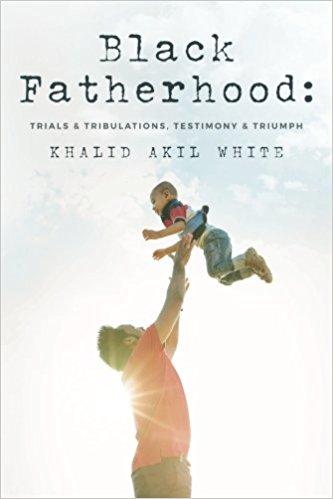 Fatherhood is one of the most challenging jobs in the world, and it becomes even tougher when one must combat harmful stereotypes.
In his work, Khalid Akil White actively challenges the negative stereotype of the "Black Father." White is both a father himself and a professor of African American studies. With these dual qualifications, he is the perfect candidate to combine personal stories with cultural context. White holds the image of the "irresponsible Black man" up to the light and fully engages with it. His work is a tender, moving argument against the stereotype of the absentee Father.
The men interviewed are certainly not absent. Instead, they have used the stereotype as a way to structure their own stories about the challenges of Fatherhood. Dr. Steven Millner discusses his drive to continue his family's legacy of cohesiveness while Eric Jay Handy recalls an encounter with his own father and its impact on his parenting style. Dr. Sydney Sukuta compares cultural expectations of Fatherhood in Zimbabwe to those of America. Jamal Bey challenges traditional gender roles as a stay-at-home dad. These men and others deepen the social discourse surrounding Black Fatherhood and regale readers with stories of both struggle and triumph.