Ben Philippe "Sure I'll be your Black Friend" Book Discussion
Underground Books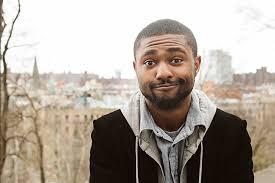 Underground Books and the Sacramento Public Library are proud to present author Ben Philippe as he discusses his latest book "Sure, I'll be your Black friend: Notes From the Other Side of the Fist Bump".
On July 14 at 5:00 p.m. meet Ben Philippe, author of Sure I'll Be Your Black Friend: Notes from the Other Side of the Fist Bump(Opens in a new window) during a virtual Authors Uncovered event on Zoom.

Ben Philippe is a New York-based writer and screenwriter. Born in Haiti and raised in Montreal, Canada, he has written two young adult novels: Field Guide to the North American Teenager, winner of the 2020 William C. Morris Award, and Charming as a Verb. Sure, I'll Be Your Black Friend is his first book of adult nonfiction. In this collection of essays Philippe recounts memories of his immigrant childhood, teenage years, following into his college years during the age of Obama, and continuing into his adulthood during the Trump administration. Humorous, candid, and disarming, Sure, I'll Be Your Black Friend is a powerful account of being Black in America today and how white people can do better.

Signed copies available at Underground Books.

Advanced registration for this virtual event on Zoom is required.