Author Talk & Book Signing with Clinton Lanier
Oak Park Brewery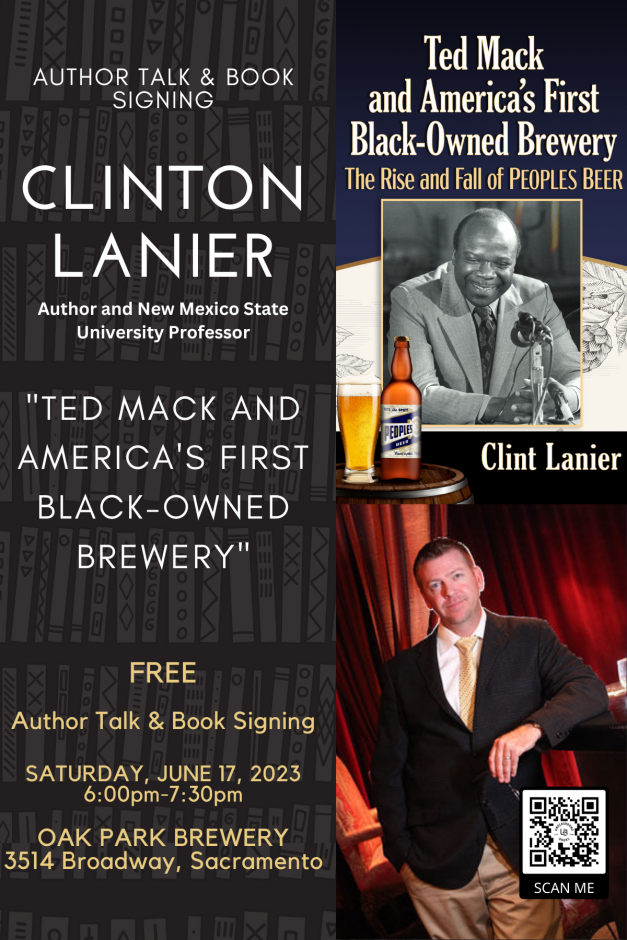 Join the Oak Park Brewery and Underground Books for a special collaborative event during the Juneteenth Block Party to present an author talk and book discussion featuring Clinton Lanier, as he discusses his book "Ted Mack and America's First Black-Owned Brewery".
Born a sharecropper in rural Alabama in 1930, Theodore A. (Ted) Mack, Sr., fought in the Korean War and defied the odds by playing football at Ohio State and earning a college degree and ultimately purchasing People's Brewing Company. This is the story of Mack's historic acquisition of People's Beer, the subtle bigotry of middle America, the corruption of the beer industry and the failures of the Federal Government that plagued his ownership. Mack's ownership of People's Brewing Company is an inspirational story of Black entrepreneurship, innovation and pride at a time when America was at an important racial justice crossroads.
Clinton Lanier is an assistant professor of English at New Mexico State University. His writing about travel, history, food and drink has appeared in the Huffington Post, Eater and Fodors.
SCHEDULE OF EVENTS
6PM – Author Talk
7PM – Book Signing
EVENT PRICING
FREE – Author talk and book signing
LOCATON:
Oak Park Brewery (3514 Broadway, Sacramento)
This event will take place at the Oak Park Brewery during the annual Juneteenth Block Party @ 40 Acres in Oak Park.