Author Talk and Book Signing Featuring Latrice Bankhead
Underground Books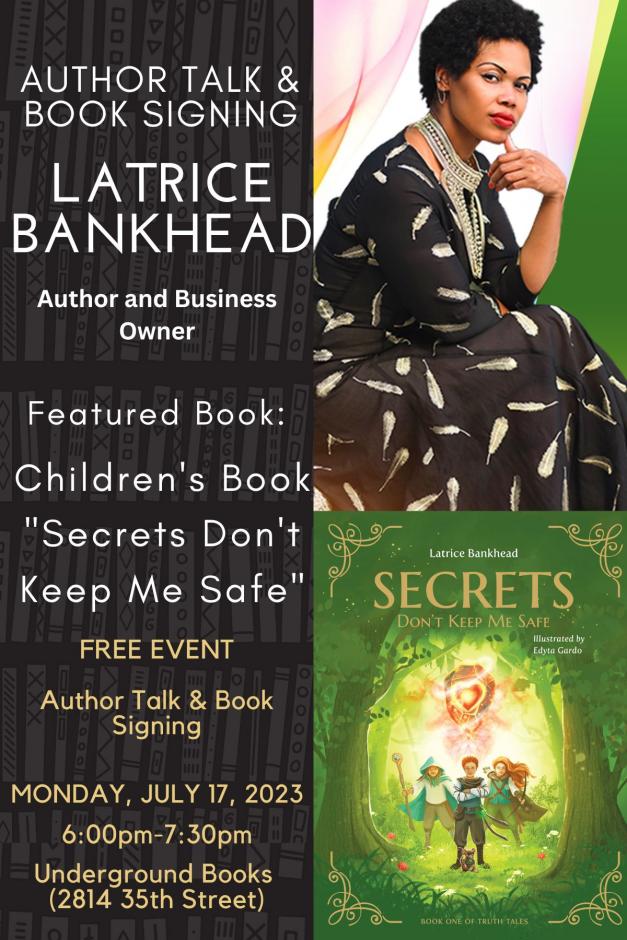 Secrets Don't Keep Me Safe Author Talk & Book Signing Event Details:
Meet Latrice Bankhead, the Author of Secrets Don't Keep Me Safe as she empowers children to use their voices to help protect themselves from child abuse through storyteling. Join Latrice and her special guest Brianna James of Tru Xpression, for a heart to heart discussion about child sexual abuse, trauma, and healing in a judgement-free safe space. Help us remove the silence, change the culture, and uplift the most vulnerable as we ban together to protect our children from abuse.
Click Here to register for this FREE event.