10 things you didn't know about the history of Oak Park
KXTV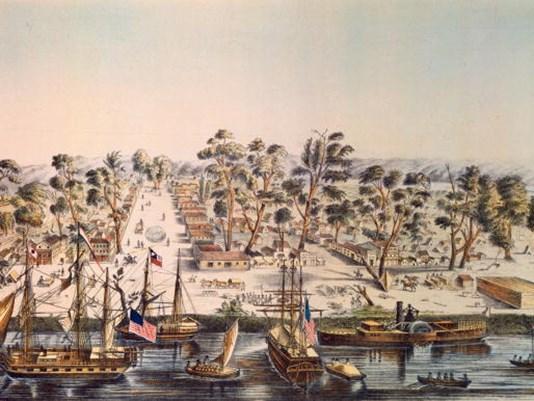 Sacramento's Oak Park neighborhood has a deep history.
While the area is experiencing some levels of renaissance, the neighborhood still carries much of the character it's known for.
Located adjacent to Midtown Sacramento and within close proximity of Highway 99 and 50, Oak Park development began in the 1880s and has since grown into an urban community.
The future of Oak Park is still unknown as development plans are still being discussed, but the area's roots still stand.
Here 10 things to know about Oak Park's history, according to the Oak Park Neighborhood Association (OPNA) & SutterParkNeighborhood.com:
1. Oak Park is Sacramento's first suburb.
2. The founder of Oak Park, Edwin K. Alsip, who was also a real estate developer, bought the land from a farmer in 1887. Alsip had a vision of dividing the farmer's land into smaller plots, which would be an affordable option for the working class outside of Sacramento.
3. While under development, Oak Park was sold to potential home buyers and business owners as "The Eden of California" due to the promise of trees.
4. The neighborhood didn't begin to grow until about 1891-1894 when the Central Street Railway made it possible for people to travel into town by trolley.
5. The State Fair Grounds were opened adjacent to Oak Park on Stockton Blvd. in 1909 before being moved to Cal Expo in 1968.
6. An early Oak Park resident, Cledith Hastings, was drafted into the U.S. Army in 1917 during World War I. He was killed in action, just six days before the armistice that ended the First World War.
7. Oak Park became home for many Southern Pacific Rail Yard workers which defined the neighborhood's working class character that is still true today.
8. Oak Park turned their local park into an amusement park called 'Joyland' in 1913. The park, which was owned by PG&E, attracted an estimated 10,000 visitors. In 1920, a fire destroyed most of the rides and attractions and although much of it was restored, the automobile caused a decline in visitors since people had more freedom to move. Joyland completely shut down in 1927 and the property was purchased from PG&E by Mr. and Mrs. Valentine McClatchy. The couple gifted the park to the City of Sacramento and renamed it James McClatchy Park, honoring the founding editor of the Sacramento Bee and the father of Valentine and C.K. McClatchy.
9. Sacramento High School was built in Oak Park in 1922, becoming the first high school outside the urban core.
10. Between 1960 and 1980, Oak Park took a devastating loss due to new economic trends. Oak Park was the only real Sacramento suburb for some time. However, during this time period, people started moving into new suburbs such as Arden Park. The area also suffered a loss of working class jobs which were moved to other parts of Sacramento.