Staff Appreciation Week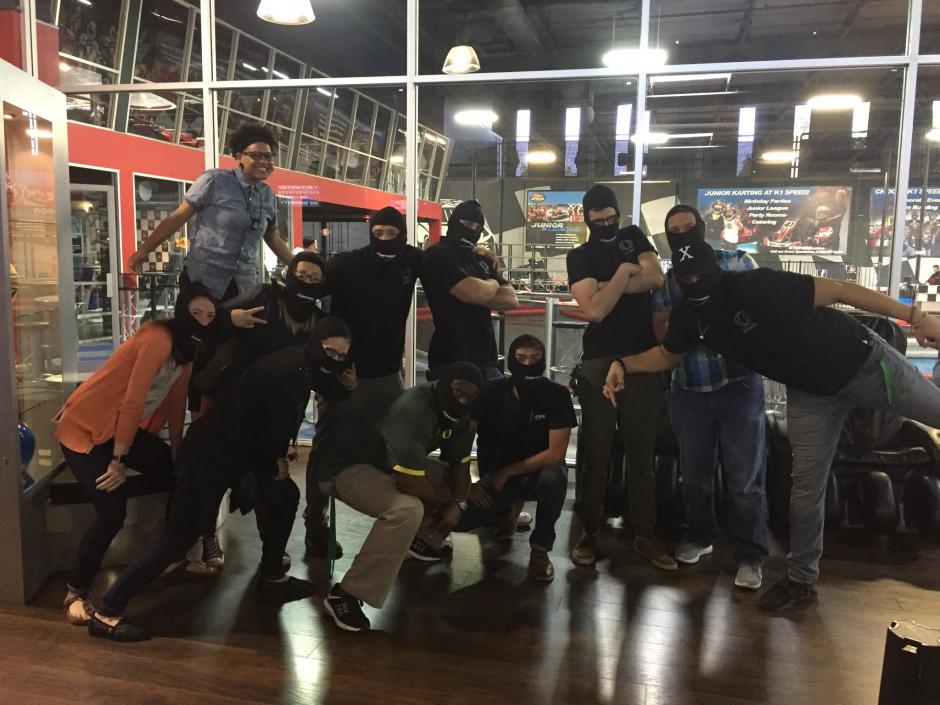 St. HOPE Public Schools went all out in its celebration of teachers and staff during this year's annual staff appreciation week May 1st through May 5th. The party began early as staff gathered for a day of what they thought was going to be serious work time, but were later surprised with activities like bowling and brunch, tours of the Crocker Art Museum and excitement at K1 Speed Zone. Overall, staff members were pleasantly surprised and enjoyed a fun day to kick off a week of appreciation.
Throughout the week staff members were treated to a variety of meals and delights from the Home Office, parents, school administration, and students. The week ended with the Annual Staff Appreciation dinner which was held at the 40 Acres Art Gallery where current Sac High student art is being displayed. Staff enjoyed the art, a large buffet of appetizers, and mixed and mingled to live tunes played by Sac High alumni and the current drumline. St. HOPE Public Schools' Chief Executive Officer, Jake Mossawir, kicked off the event with kind words of appreciation and awards were given to stand out teachers, staff and even volunteers who embody St. HOPE's five pillars. Those recognized were Amee Dowkes, Brett Wilson, Clark Graham, Ronnie Chavez, Claudia Bermudez, and Annie Oliver. Also recognized were employees who have been with St. HOPE for five and ten years. All in all, teachers and staff received a ton of love as they head towards the finish line of the end of the school year.