St. HOPE Scholars Excel at College Track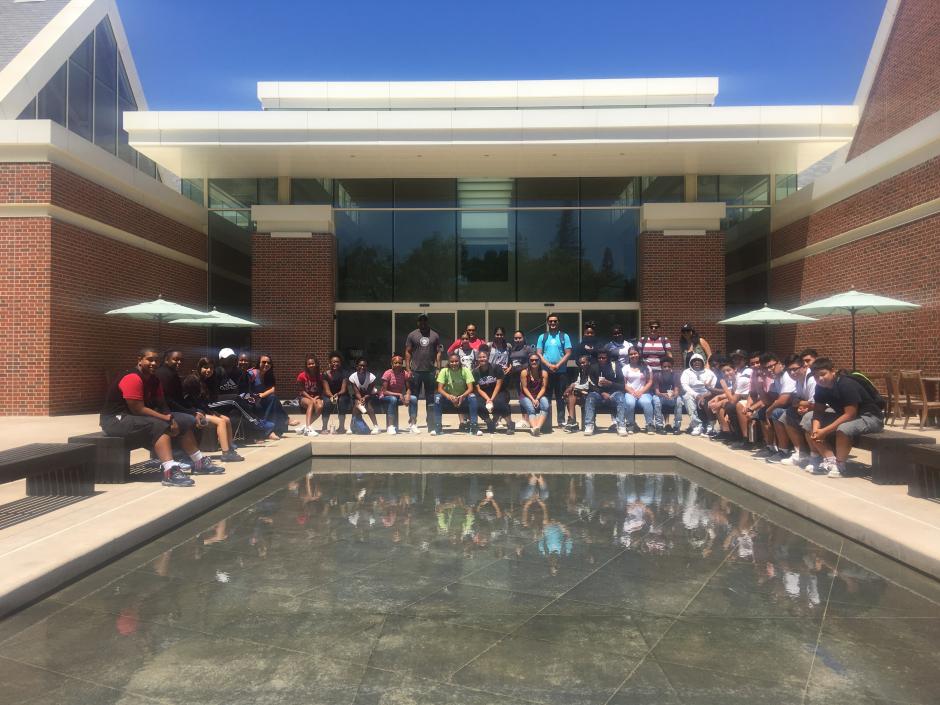 HOPEsters participating in College Track ended the 16-17 school year with a bang and are off to a great start as they head back to school this August. Joining the Oak Park neighborhood in 2014, College Track's mission is to remove the barriers that prevent students from earning their college degree by providing them with comprehensive academic support, leadership training, financial and college advising, and scholarships. Like us, they teach our scholars the skills necessary to succeed in college and beyond.

So how are St. HOPE's College Track members doing you might ask?
Last Spring, 75% of scholars finished out the year with a GPA of 3.0 or higher.
Students volunteered a combined total of 3,554 hours during the 16-17 school year
Five students from College Track's robotics workshop built a solar powered car and participated in SMUD's Solar Car Race. Team College Track came in 2nd place in the heat, and has already started to brainstorm ways to make the next car faster.
80% of students participated in a summer engagement project, including ten students who joined the City of Sacramento's Thousand Strong Initiative. Students in the city's program received 40 hours of professional development training followed by an internship at a local business.
Three College Track students founded Rise to Action, an organization empowering youth to voice their opinions on social issues. The Urban League recently awarded Rise to Action a grant to host a rally on the awareness and prevention of child abuse. Rise to Action plans to host their first event this fall.
Despite the school year just starting, College Track's newest students, the Sac High Class of 2021 and the college class of 2025, have already met to discuss the importance of having a high GPA, researched potential colleges, and even attended a trip to University of the Pacific. Both College Track and St. HOPE are excited for a great 2017-18 school year!