Scholars Intern in Oak Park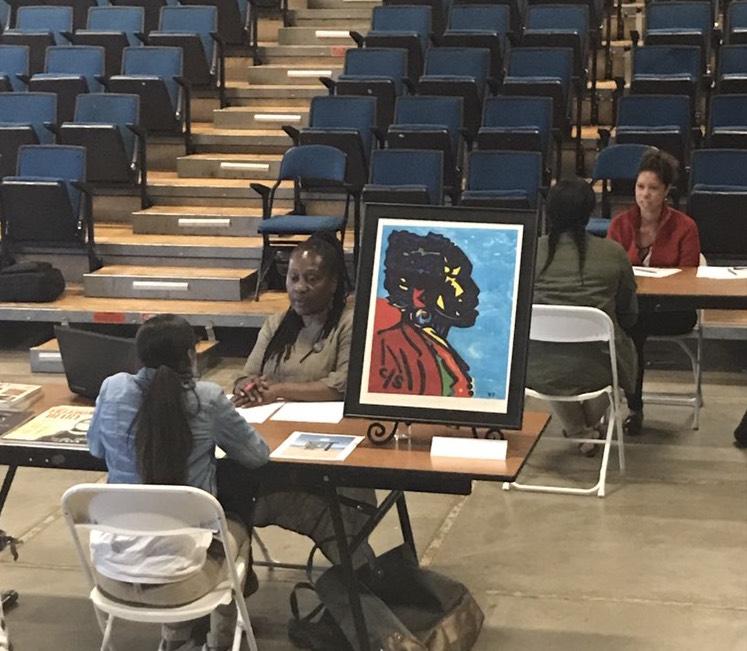 While most students are sleeping in and hanging out with friends, a group of 12 scholars entering their senior year at Sac High participated in the new St. HOPE Oak Park Internship Program. The pilot program connects students with various nonprofit organizations all located in the Oak Park neighborhood for a 4-week volunteer internship of 12-15 hours per week.
Some of the participating nonprofits include the Sacramento Asian Chamber of Commerce, Brickhouse Art Gallery, Teach for America, Next Move Sacramento, Greater Sacramento Urban League, Street Soccer and more! Internships provide an opportunity to learn and improve important professional skills such as customer service, project management and business etiquette.
To qualify for the opportunity, students attended a career interview session that included having a representative from each of the nonprofit host organizations who provided information about their respective businesses and asked pointed questions to each candidate about their interests in an internship. Each host organization extended an offer to its top 2-3 students. Students who were offered multiple opportunities were ultimately able to choose their favorite nonprofit.
During their first week of summer break, all students attended an orientation led by Ms. Leticia Magana, who coordinates Sac High's Pathways and internships. During this 3-hour session, students brushed up on their professional skills and reviewed expectations.
While there has been some great feedback, and also some identified areas of improvement, the pilot program has provided a tremendous learning experience and a chance for professional growth for participants that we hope will be expanded to even more students in future years.