The Sacramento Black Book Fair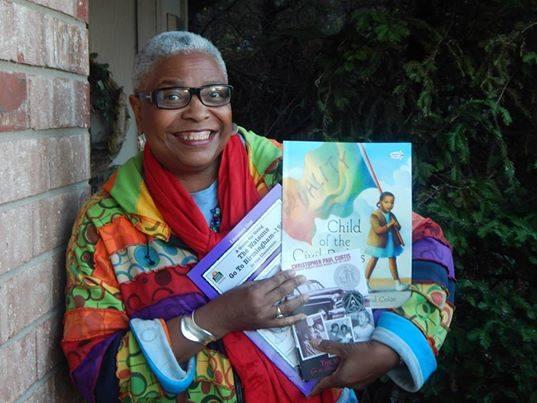 On June 2-3, 2017 Underground Books partnered with Blue Nile Press to present the 4th Annual Sacramento Black Book Fair!
The two-day event featured various black authors, panel discussions, guest speakers, music, food and books, books, BOOKS!!! At the historic center of Oak Park, the 40 Acres Cultural Center played a tremendous role in the annual literacy event. The free event began with an opening reception, held at Underground Books, and allowed attendees to search the thousands of books at the bookstore that celebrate black history and, in some instances, meet the authors that wrote them. Georgia, "Mother Rose" West, manager of Underground Books, said, "Black history is important. The book fair highlights African American books and it gets better every year!"
Next door, the Guild Theater held a panel discussion and book signings featuring various authors and speakers. Conversations included the importance of black books, black history and exploring topics such as the effects of technology on black literacy. Held in the nearby Brickhouse Art Gallery was also a fun kids zone complete with games, storytelling, music, books, poetry and more!
Annual attendees like Kareem Daniels, gave great feedback from the event, noting the increased turnout and the conversation and celebration of black literacy is growing.
"People are reading!" said Mother Rose.
Other guests in attendance were local artists such as the SEZ group from UC Davis, comedians and a handful of local poets.
Visit: https://www.sacramentoblackbookfair.com/ and Underground Books (2814 35th Street) for more info!