Nashville-based Slim & Husky's hits Oak Park
Aug 24, 2020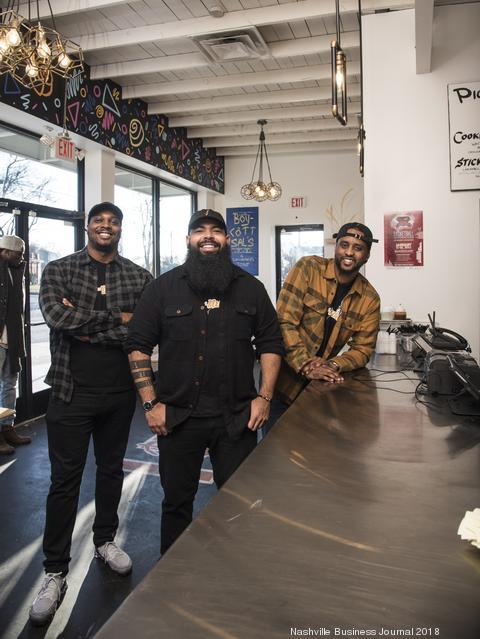 UPDATE: Slim & Husky's Pizza Beeria will open Wednesday, Aug. 26, at 3413 Broadway in Oak Park, operators announced on Facebook. In accordance with restrictions to slow the spread of Covid-19, the restaurant will offer outdoor dining, takeout and delivery. The local site is expected to employ about 50 people. Here's our previous story from April.
Slim & Husky's Pizza Beeria, a fast-growing Nashville pizza restaurant, is taking its talents to Oak Park.
Clint Gray — one of the company's co-founders, along with friends E.J. Reed and Derrick Moore — told the Nashville Business Journal earlier this year that Slim & Husky's plans to open a restaurant in Sacramento this summer.
The location will be at 3413 Broadway, according to information filed with the city. That's the address of the former Oakhaus restaurant.
Gray told the Nashville Business Journal that Oak Park is "very similar to Buchanan Street" in North Nashville, home to the chain's first location. He said Oak Park is "facing the early stages of gentrification, but is home to a rich African-American culture."
The eatery's menu includes a variety of signature artisan pizzas, as well as build-you-own pizza options. Cinnamon rolls are also offered.
In February, Gray told the Nashville Business Journal the company saw 25% revenue growth from 2018 to 2019. This year could see 10 times that, he said at the time.
"Being modest — and I'm not sure if all stores will do exactly what our current stores do now, especially in a new market like California — but we could be looking at 250% to 300% growth," Gray said.
With the addition of the California store, Slim & Husky's is set to double its number of locations this year. The chain's website lists two locations in Georgia and three in Tennessee.
"In our hopes of expanding to the West Coast, we started looking at areas that would fit our brand," Gray said. "We wanted to align ourselves with cities similar to Nashville and be able to tell our story. Sacramento is showing really good growth, just like Nashville. When we dug deeper into the Oak Park neighborhood, we found that it resonated with us and our ties to North Nashville."