Louie's restaurant closing after 28-year run near Oak Park
Sac Bee - 2.15.17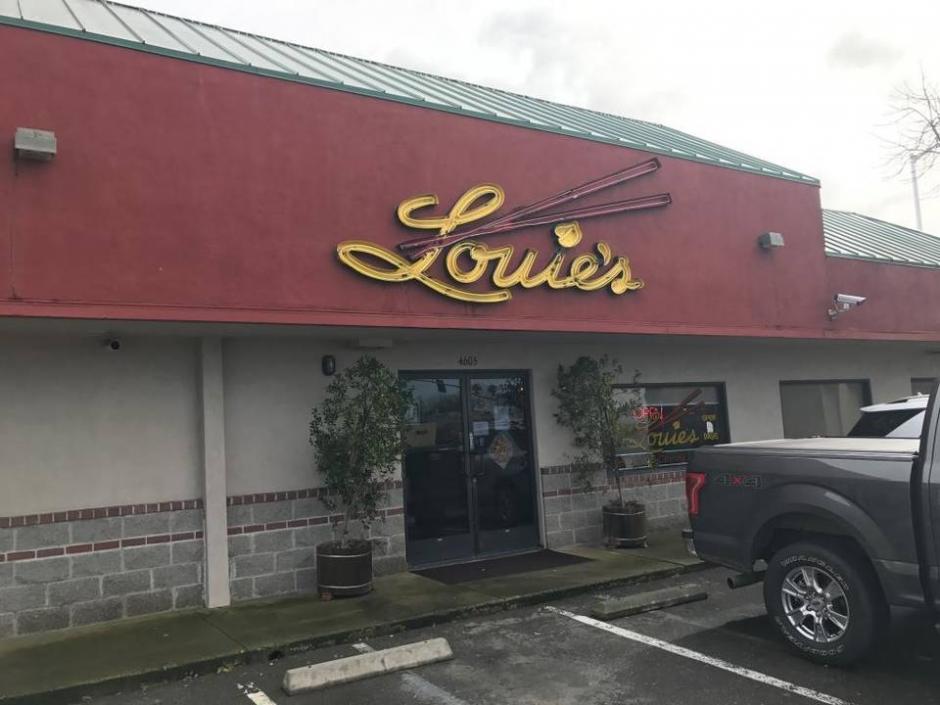 Louie's restaurant, a landmark since 1989, is closing March 31 but could reopen as a different sort of eating spot later this year.
Frank Louie, who has run the popular Chinese restaurant and catering operation for 28 years with his wife, Gloria Wong Louie, said the couple have been considering retirement for several years.
"We love this business." Frank Louie said, "but we didn't want to keep doing the day-to-day grind. We said, 'Let's move on to the next stage of our lives.' "
The couple own the shopping center at the northeast corner of Stockton Boulevard and Broadway, where Louie's is located, and have hired a brokerage firm to recruit a new food service user for the 3,000-square-foot restaurant site.
Louie's, one of the few Sacramento-area restaurants owned by the same family for more than a quarter century, has long been a lunch destination for employees at nearby businesses, including the Department of Motor Vehicles, UC Davis Medical Center and the Shriners Hospital for Children Northern California. It has also been a popular dinner spot seven days a week.
The restaurant has cultivated remarkably loyal customers – some who go there almost daily – because it has kept its focus on providing fresh and healthy Cantonese cuisine, including vegetarian and gluten-free choices, said Gloria Louie.
"We tried to follow the trends," she said.
The impending closure follows a City Council decision in December to retain a prohibition on small-store liquor sales in the area – an action that effectively blocked the Louies' plan to lease the site to 7-Eleven Inc. for one of its convenience stores. The proposed end to the ban drew opposition from area residents who feared that liquor sales would bring more crime and blight to the area.
Frank Louie said the residents failed to take into account positive changes that have come to the area over the past decade.
"I think they looked more to the past than to the present," he said.
But he added: "I'm not bitter. I'm not angry. We're moving on."
Commercial broker Aaron Marchand, who is marketing the property, said the "iconic" site is likely to generate a lot of interest from restaurateurs because it's fully equipped, has ample parking at a busy intersection and has a history of success.
"Any tenant will be a very lucky to go there," said Marchand, a vice president with Turton Commercial. He said restaurant sites with all those attributes "almost don't exist out there."
He said potential tenants could include operators of smaller restaurants looking to move into a bigger space and owners of multiple eating spots interested in opening a new location in an area that's "not too far from the action."
THEY'VE BEEN SO LOYAL TO US AND WE WANT TO BE LOYAL TO THEM.
Gloria Wong Louie on plans to help find new jobs for the company's 12 employees
The restaurant originally opened as a combination grocery store and restaurant, on land that years earlier had been the site of the California State Fair.
The Louies' first customer was Wilkie Liang, then an information manager at the nearby offices of the Department of Justice. He said he liked the place so much that "I ate there every day for 10 years" before retiring from his job.
Liang eventually became a friend of the Louies and ended up helping them in their catering business.
Frank Louie said one key to success was turning customers like Liang into friends who brought their own buddies and family members to the restaurant.
"If you come in and we know your name, know what you like, then you're going to (return) and bring your friends," he said.
The Louies said they could have leased the restaurant to a new operator who would have kept the business's name and capitalized on its success. But they opted against that, fearing anyone coming in might not match their standards.
"We're so proud of what we've done," said Frank, who last year took on a second job as executive director of the business-backed Stockton Boulevard Partnership, "and we wanted to leave with that name and reputation intact."
Bob Shallit: 916-321-1017

Read more here: http://www.sacbee.com/news/business/article132938639.html#storylink=cpy