Dragons Prepare for a Winning Fall Season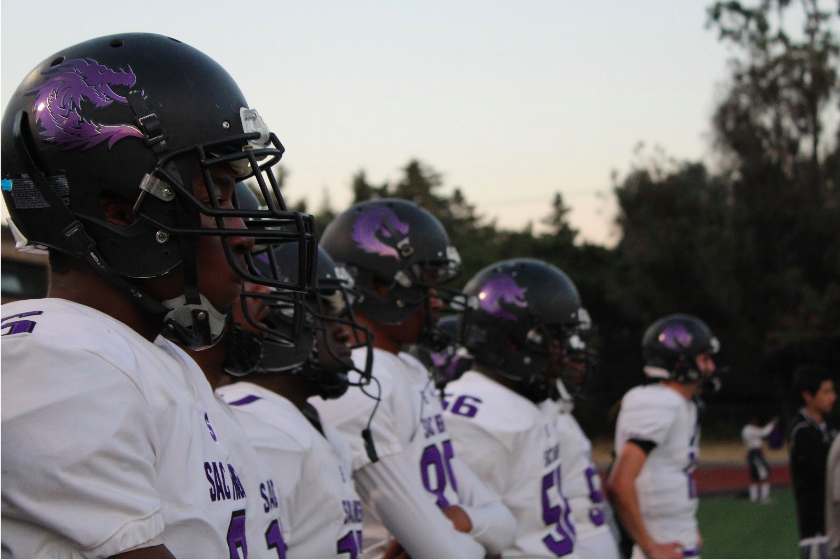 Sac High is a college prep charter school that prides itself on opening doors for our students to higher education and providing a path to a four-year college degree. In addition to offering a competitive academic program, Sac High also knows extracurricular activities can provide opportunities for students to learn crucial skills needed for success in college and in life. As such, Sac High runs a comprehensive athletics program and offers several sports for students to participate in each season (Fall, Winter and Spring).
Fall sports are up and running at Sac High and our winter and spring sports are already preparing for the season as we look to compete in league and playoffs. In the fall, Sac High offers the following team and individual sports: women's golf, women's volleyball, football, cross country and cheer. In addition, our scholar athletes are able to participate in fall softball, fall baseball and conditioning for basketball continues for both men and women.
The Lady Dragons currently sport a winning record on the golf course and our women's volleyball team, which has frosh, JV and varsity teams, just started league competition. Sac High's cheer squad is preparing for another season of competition and is looking to build off of last year's high finish at their annual national competition in Las Vegas. The Dragon football team is jumping into the Metro League on September 23rd with a game against Kennedy. The Dragons are defending back-to-back league champions and will look for another undefeated run in the team's last season in the Metro League (starting in 2018-19 all Sac High sports will compete in the Division III CAL – Capital Athletic League).
Football is the most heralded of Sac High's fall sports and enters the league currently ranked 6th in the area by the Sacramento Bee with a 2-1 record. The Dragons have logged victories against Archbishop Mitty of San Jose and Vanden of Fairfield while the only blemish is a hard fought 28-19 loss to Folsom, ranked first by the Sacramento Bee, and seventh in the state.
Sac High athletes pride themselves on success in academics and athletics and many past Dragons have used their athletic success as a stepping stone for a college education. In the most recent graduating class, three students secured athletic scholarships to continue their education and playing careers at the next level and the Class of 2018 is looking to match or surpass that number.
(Photo taken by Sac High scholar, Ashley Latchison)