Coming Together at Gather: Oak Park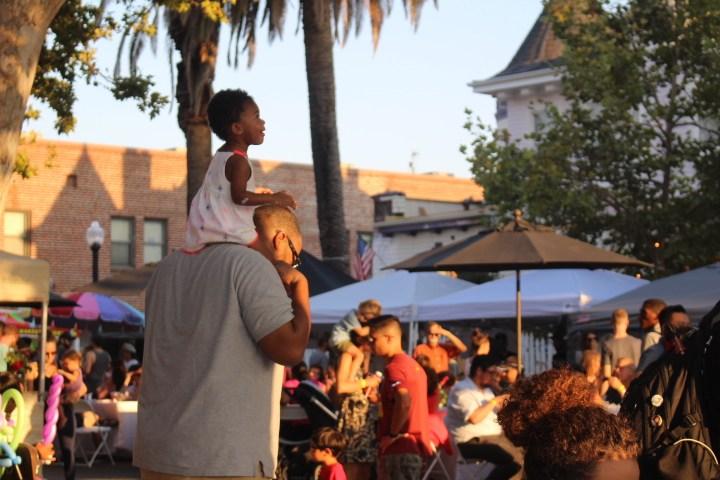 Sacramento's Unseen Heroes and the Oak Park Business Association continue to bring the community together through a special experience known as Gather: Oak Park.
Open to absolutely everyone, this Thursday, September 8, will be the second to last chance for the young, old, human, pet, local and/or the curious visitor to experience this interactive social gathering experiment. Since May, the local community has grown to embrace this event with its locally-sourced fresh food, art and friendly interactions every second Thursday of the month on the corner of 3rd and Broadway.
Unseen Heroes have organized the event with the specific purpose of bringing people to a "city dining table," so that everyone can eat, dance and socialize with their neighbors as if they were at home with family. Certainly, Sacramento is no stranger to this emerging trend, especially considering the huge variety of creative cuisines available in the city.
With Gather, the emphasis is on supporting local restaurants and agricultural landscapes, while bringing the "old" together with the "new." From craft beers and champagne pops to Peruvian jalapeno fries and wood fired pizza, every appetite is being considered, while local artists and vendors are given the opportunity to showcase their work as well.
Gather: Oak Park will take place in Oak Park on Broadway & 3rd Avenue from 5 – 9 PM, this Thursday September 8, as well as October 13. Admission is free, with food available for purchase. For more information visit gathernights.com.