World Class Faders Now Open!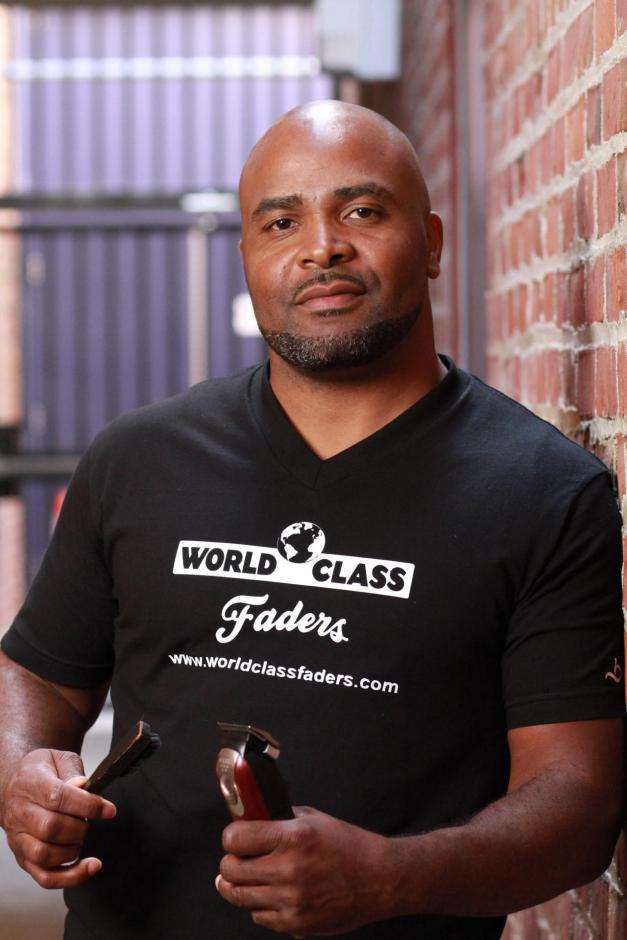 We are very excited to announce the opening of World Class Faders, a barbershop at 40 Acres. See below for an interview with owner Lonnie Horne.
1. Where'd you get the name World Class Faders?
I wanted a name my team, myself, and the community would be proud of. I wanted our name to give the impression that the highest level of service could be expected for anyone who walks into our business.
2. What can clients expect at your barbershop?
Clients can expect to be greeted with good energy, a clean and feel good atmosphere, and a World Class haircut!
3. Tell us about your story with Uncle Jed's and St. HOPE.
"The Final Cut", owned by Cassie Gordy was the first barbershop I ever worked at. Later, I was introduced to the St. HOPE team and became one of the original barbers at Uncle Jed's Cut Hut when 40 Acres first opened. I had a great experience being part of the Oak Park community and always looked for opportunities to return.
When Uncle Jed's Cut Hut closed its doors, Cassie and I teamed up to open our own Barbershop, "EZ Style Barber Shop" on Stockton Blvd. Kevin Johnson remained as one of my clients during his term as Mayor, which is where I learned about his core values and strong work ethic. Those experiences played a vital role in developing my business mentality and building my own leadership skills. It's an honor to put all of these skills into the reality through World Class Faders while returning to the place I call home at 40 Acres in Oak Park.
4. What's important about community barbershops?
A true community barbershop gives people a place to surround themselves with good energy during hard times. It's a place to gain direction when in need of resources, to gain advice when stuck in between decisions, and gain encouragement when working through challenges. Last but not least, the community barbershop is a place to meet others who we may not have met under any other circumstances. I have literally seen two people meet in our barbershop, then get married…Anything is possible!
5. Do you have a favorite barbershop story?
I truly have a lot of favorite Barbershop stories, but one that changed my life was a Black Real Estate Broker named Butch. Butch used to beg all of the young barbers to get involved in real estate in one form or another. After preaching and encouraging us for so long, Butch finally walked into the shop one day and announced he would sponsor any of us to go to real estate school. I was the only one who raised my hand and stepped forward. Butch paid for me to attend real estate school and I eventually became a realtor and have been helping people sell and become home owners since 2010.