A Stronger Oak Park
By Staff Writer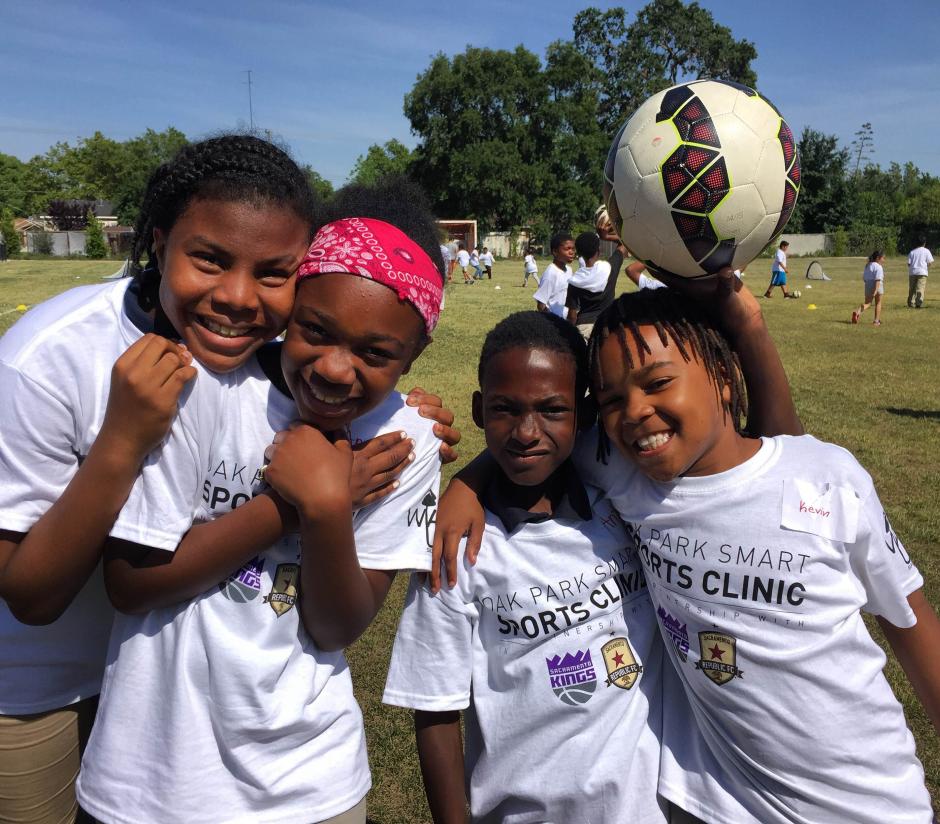 St. HOPE's focus on Oak Park's children goes beyond just those that attend the schools we operate. While well over 1,500 students attend Triumph, PS7, Oak Park Prep and Sac High combined, there are thousands of other children in the neighborhood. Over the past month, St. HOPE has had the privilege of opening the school's doors to children from Oak Park and the surrounding communities on several occasions. We are honored to have this privilege to support as many students and families as possible.
On May 20th, St. HOPE hosted the Project Adam health fair that included a long list of partners, along with several members of the community. The health fair not only provided families with a cornucopia of resources and best practices to take home, but also allowed kids to get immunizations on the spot and included CPR training for high schoolers.
In June, St. HOPE hosted two sports clinics at Sac High. The first was in partnership with the Oak Park Education Collaborative, Sacramento Republic FC and the Kings. Students from four Oak Park area schools were able to participate in a free soccer and bas- ketball camp for the afternoon. A special thanks to SCUSD board member Jessie Ryan and City Council Member Jay Schenirer for making this event possible for so many neighborhood youth.
The second sports clinic was the fifth annual DeMarcus Cousins (DMC) camp which allows 200 Sacramento kids to enjoy, free of charge, multiple days of top-notch basketball coaching and practice. The DMC camp also partnered with VSP Global to host a free glasses clinic for qualified youth from the area. Participating schools included Bret Harte, Father Keith B. Kinney, David Lubin, Leataata Floyd, Oak Ridge and Ethel Phillips, each of which sent deserving scholars to the camp as an end of year treat for their hard work throughout the 2016-17 school year.