Still Enrolling for 2021-2022!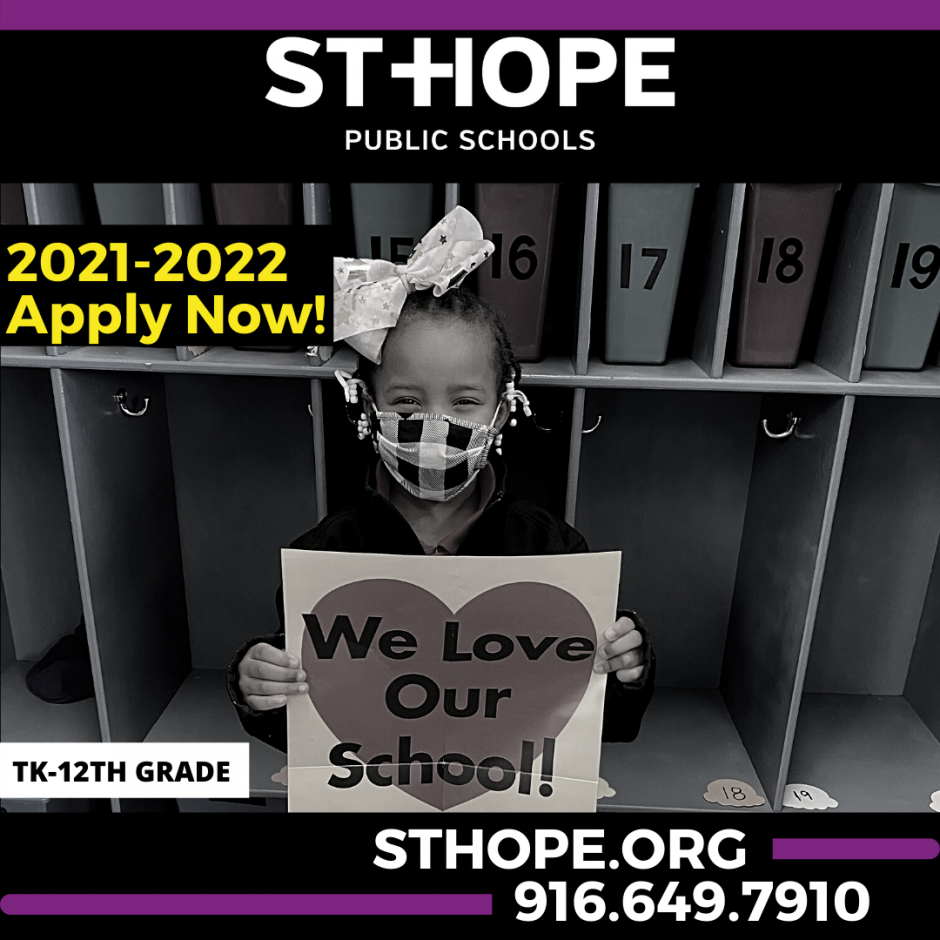 St. HOPE Public Schools has welcomed over 200 new scholars and families for the upcoming 2021 Fall semester. Did you miss the 2021-22 Admissions Lottery? Check out this special message from SHPS leaders and long-time families about what it means to be part of the St. HOPE family.
There are still open seats in grades TK-12 for your scholar!
Secure your spot today by submitting your application in less than 3 minutes. Apply via any of the following methods:
Apply online
Over the phone by calling our admissions team at (916) 649-7910
At PS7 Elementary, PS7 Middle, and Sacramento Charter High School all scholars receive a free, high-quality, college prep education that meets their individual needs and prepares each student to meet the next phase of their education with confidence. SHPS has continued to deliver high quality hybrid learning that maintains the highest expectations, allows for consistent peer interaction, and enables teachers and staff to deliver the optimal level of support.
Want to learn more about St. HOPE Public Schools? Our team is ready to answer any questions and assist you through the application process.
(916) 649-7910 | admissions@sthopepublicschools.org
2315 34th St., Sacramento, CA 95617