St. HOPE's Unique Approach to Distance Learning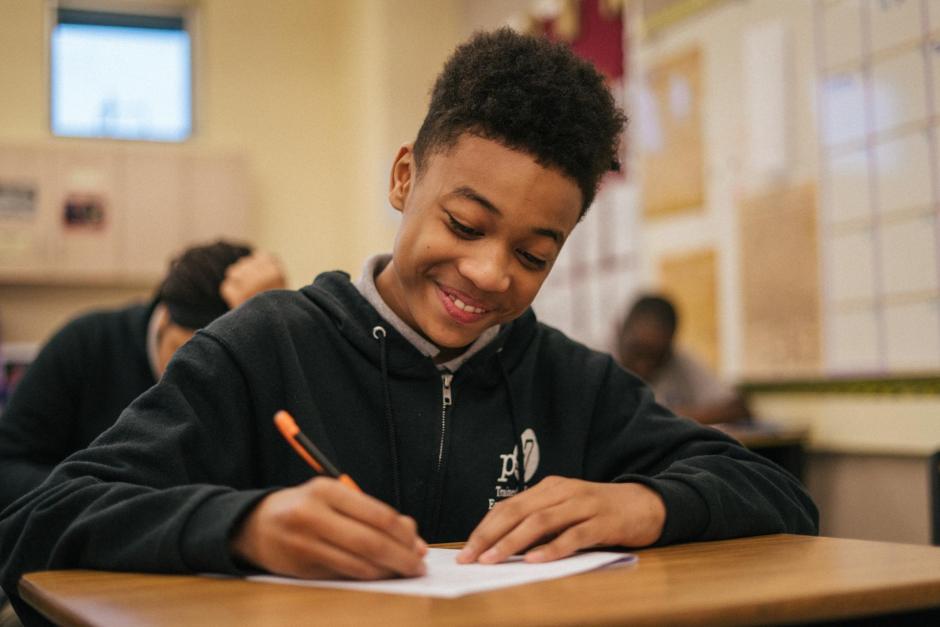 St. HOPE's distance learning program is truly about continued learning. The classes look different, and the methods are new and creative, but goals are the same as they've always been. Distance learning at PS7 Elementary, PS7 Middle, and Sacramento Charter High School is not a mere assignment of busywork or simple worksheet packets that have kids treading water.
We are working diligently to ensure that teachers are continuing to teach new lessons, and scholars are continuing to learn new skills, subjects, and information. Our scholars are staying interested, engaged, and continuing to close the achievement gap. We can't afford to lose this time in teaching, and our scholars can't afford to lose any time in learning.
St. HOPE is fully committed to preparing its students for the next grade level, for meeting high academic standards, and ultimately going to college successfully. The teachers at St. HOPE are working hard to keep scholars on track, letting them know that the expectations remain high regardless of whether they are physically in classrooms right now.
Every day at 8am, teachers are posting new video lessons providing instruction, that are accompanied by a 30 minute lesson that is designed to practice the new skill or apply the new knowledge from the video. Teachers are also holding live office hours three days per week to provide real time student check-ins, support, and follow up instruction.
Additionally, St. HOPE schools are keeping up with extracurriculars even in this distance learning environment. This is helping scholars stay excited about school and maintaining their connection to the broader school community. Some of those activities include partnering with the nonprofit "Food Literacy" to hold Monday activities on cooking and eating healthy; weekly online read-alouds by school leaders; virtual field lessons - like PS7 Elementary students doing an online visit at the San Diego Zoo; virtual college tours; virtual talent shows; PE and dance videos; and online games through Kahoot, trivia etc. to foster camaraderie.
In the midst of this unprecedented time, St. HOPE is working to ensure that school is still open, scholars are still learning, and real academic progress is continuing to be made!