St. HOPE Promotes!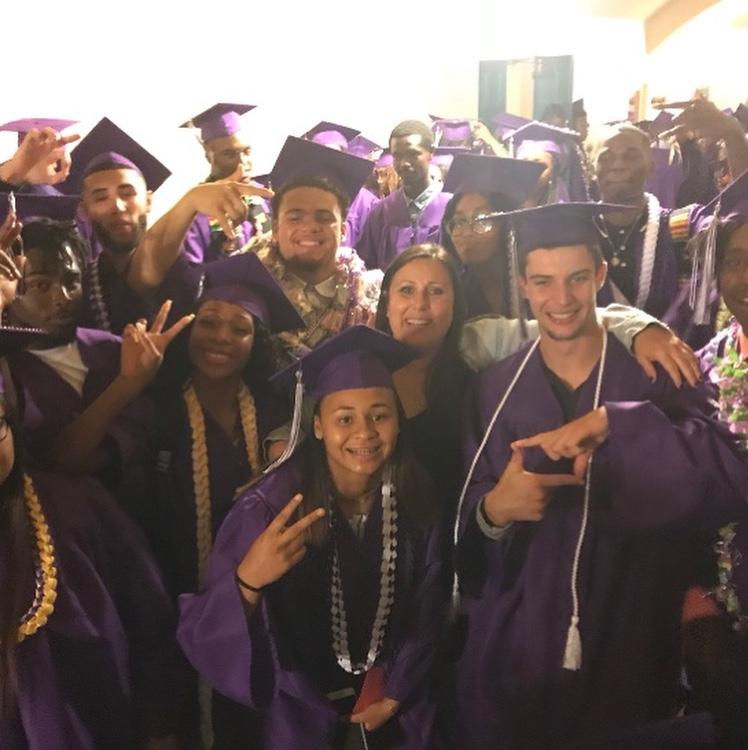 One of our favorite moments at St. HOPE is celebrating our scholars during school promotion time. The end of a school year is always a time full of heartfelt reflection and excitement for what's to come. As we gather to celebrate the achievements of our amazing scholars and reflect back on their unique journeys, we are reminded of their triumphs and trials, hardships and successes and are overflowing with joy as we set our eyes to the future!
A significant time for all, promotion is the successful transition from one phase of education to the next. Over the last few weeks, we watched as ceremonies commenced and scholars proudly accepted various awards/scholarships, and shared experiences filled with moments of laughter and tears with their families, teachers and friends. Many scholars were acknowledged for their high academic achievements, demonstrated leadership skills, outstanding service to the community and academic improvement – just to name a few. As ceremonies ensued, a sense of pride filled the hearts of parents and families as they watched their scholars successfully close out vital chapters in their life stories and turn a new page.
Over $200,000 in scholarships were distributed, over 300 awards were received, and 95% of scholars were accepted to four-year universities in the Sac High graduating class of 2018! We are so proud of the unyielding strength and diligence of our scholars and have watched and nurtured their progress since many of them walked through St. HOPE's doors over a decade ago! As we observe each student gracefully move into the next phase of life, we wish each and every St. HOPE Rockstar continued high achieving results and success!