Slim & Husky's Pizza Beeria Grand Opening in Oak Park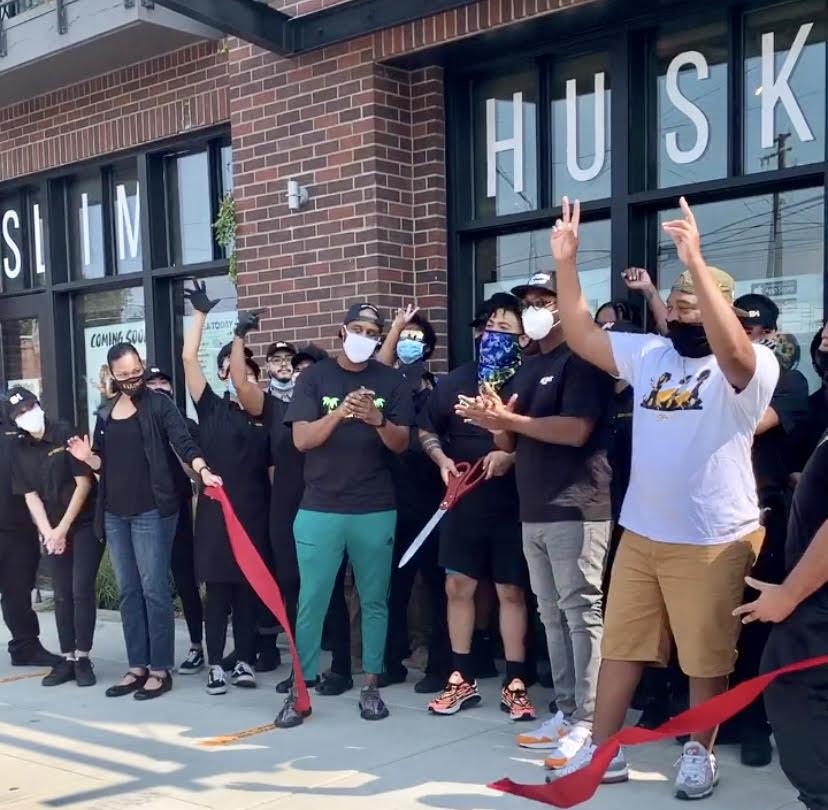 While Sacramento's dining scene has been struggling with the challenges of the ongoing pandemic, there is a bright spot with this week's opening of a new fast casual and gourmet pizza joint in Oak Park. Slim & Husky's Pizza Beeria is a Nashville-based chain run by three childhood friends who dreamed up the concept inside an old garage in 2015. They spent two years testing pizza recipes in that garage and then launched their restaurant with great success. Their Oak Park grand opening marks their 5th location and is the latest Black-owned business to join the Oak Park resurgence.
The Slim & Husky's team recently held several hiring events in Oak Park and expect to locally hire candidates to fill more than 50 permanent jobs. The restaurant also expects to stimulate economic growth with an additional $2 million in anticipated revenue and subsequent sales tax for the local economy."We are so excited to be joining the Oak Park family," said Clint Gray, co-owner of Slim &
Husky's. "We have been looking for the right places to grow, and we felt right away that this neighborhood was the right fit. We think Sacramento is going to love our food, and we love the chance to engage with this community using pizza as our vehicle." The restaurant's menu includes a variety of signature artisan pizzas, build-your-own pizza options, salads, gourmet cinnamon rolls, and locally brewed beers. Its COVID operating hours will be from 11:00 AM to 8:00 PM, with full operating hours eventually being from 11:00 AM to 9:00 PM.
The Oak Park location will have approximately 2,600 square feet of indoor space for dining, kitchen, and prep areas. The total seating capacity amounts to about 50 inside and 50 outside on the patio. The restaurant also offers catering, take out services, and delivery through third party vendors. The Oak Park location also features custom artwork from both local and Nashville-based African-American artists including Milton Bowens, Bamr the Artist, Jupiter, Taylor Pannell, XPayne, and Dough Joe.
Slim & Husky's is a story of three friends who came together with a dream and pride themselves on running a successful Black-owned business offering high quality food, valuable employment opportunities, and community events.
As part of the opening preparations for their Oak Park location and to create connections with the local community, Slim & Husky's provided free pizzas to a variety of local groups and essential workers on August 21st including The Arbors, Sacramento Food Bank, Salvation Army, Wellspring, Oak Park Community Center, College Track, City Year, Teach for America, Oak Park Preschool, and Women's Civic Improvement Center.
The restaurant's name came from a joke the longtime friends have been laughing about for years. One of them has always been a slim guy, but the other two were always big fellas, forcing their mothers to shop for clothing in the children's "husky" section.
The restaurant chain continues to grow, and the company is slated to open up 5 more locations within the next 6 months that include stores in Houston, TX , Chattanooga, TN , Memphis ,TN ,
Downtown Nashville and Murfreesboro, TN.