Sac High Alumni Spotlight: Morgan Mitchell, Class of 2014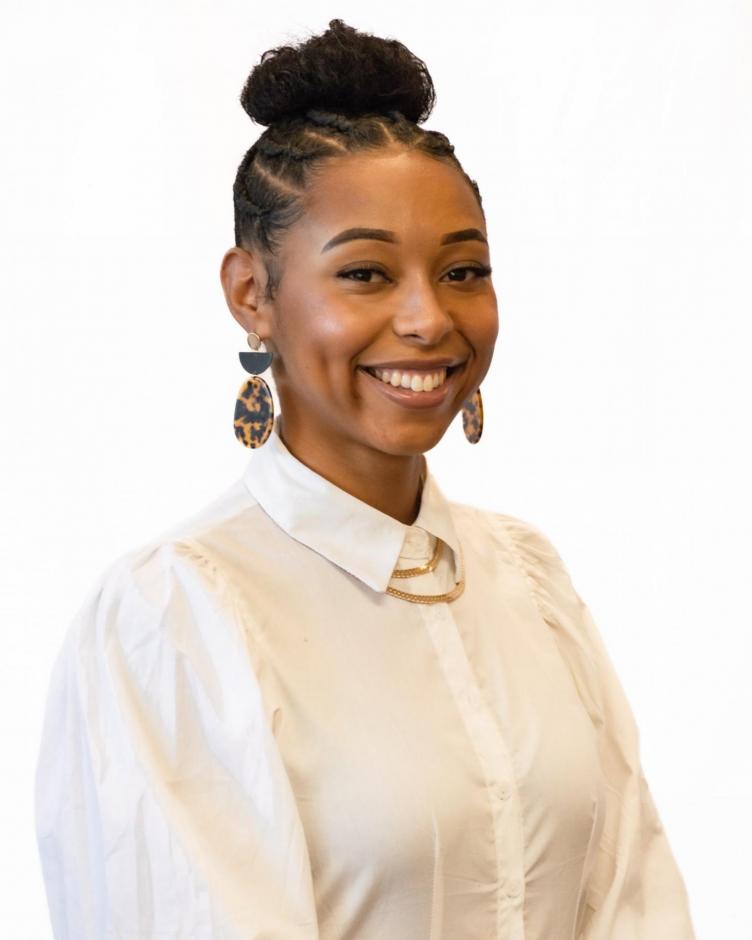 When thinking about her time at St. HOPE Public Schools, Morgan Mitchell fondly remembers the strong community. She says the school's intentional focus on community building helped her develop lasting relationships with both students and teachers. She made some of her best friends at Sac High and still keeps in touch with several teachers, sharing updates and asking them for advice.
Morgan started at St. HOPE Public Schools in second grade as the first class at PS7 Elementary and all of her siblings went to St. HOPE Public Schools. At Sac High, Morgan was part of Student Senate, a cheerleader, and managed the volleyball team. As a second generation college student, she credits her interest in pursuing higher education to her family and St. HOPE's college going culture that she was immersed in from a young age.
After graduating from Sac High in 2014, Morgan went to Sac State where she participated in the Louis Stokes Alliances for Minority Participation (LSAMP) program which is focused on increasing the number of underrepresented students in STEM fields. Her college counselor at Sac High helped her pick a major and encouraged her to apply to the LSAMP program which provided enrichment activities and motivation to stay immersed in the math program at Sac State.
In addition to majoring in math, Morgan decided to major in women's studies after she realized she had already taken a lot of classes that would count towards that major. Morgan is currently in her fourth year of graduate school at the University of Houston where she is getting her doctorate in math education. She expects to graduate in May 2024 and wants to focus on international math education. She has a job offer to work in New Zealand after graduation doing research on how to decolonize math education for indigenous populations and is currently waiting to hear about potential opportunities in Jamaica and Canada. While Morgan plans to conduct research initially she enjoyed teaching college courses and hopes to get back to that someday.
Her advice to current and future St. HOPE scholars is to take advantage of specialized programs as she says "that is where you can really build your network, meet mentors and supportive peers, and make life-long friends. This will help open doors now and into the future."