Sac High Alumni Spotlight: Ja'Lyn Wright, Class of 2023 
Sac High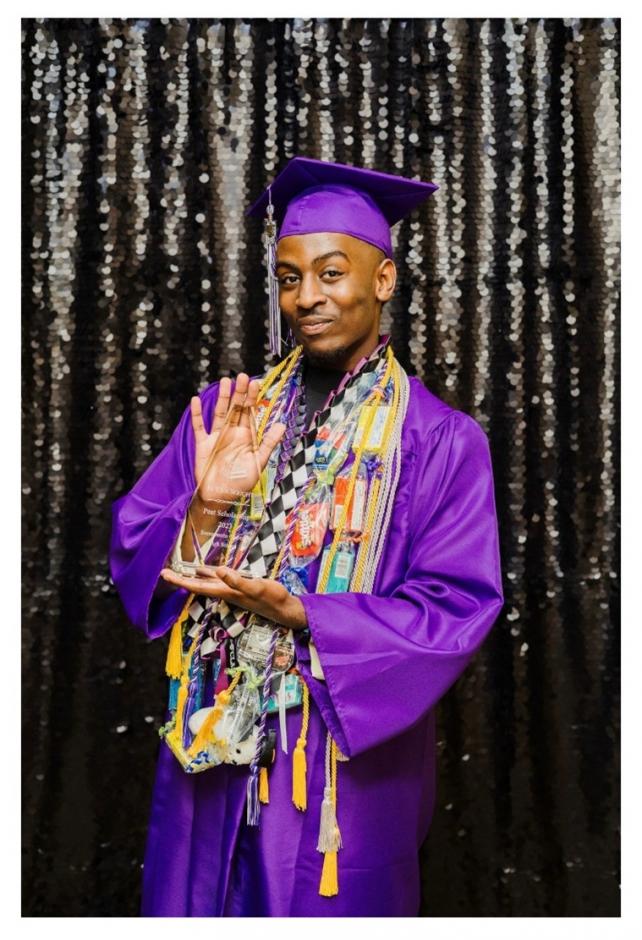 Ja'Lyn Wright graduated from Sac High in June 2023, and will begin classes at UCLA this month, majoring in pre-psychobiology. While at Sac High, Ja'Lyn was a member of Senate, played soccer, and was on the track team. He cultivated a love of both science and performing that he credits, in great part, to the opportunities he had while in high school.
Ja'Lyn participated in a program at Sac High in which the school partners with the UC Davis Department of Biochemistry & Molecular Medicine to bring hands-on learning, exposure to science, and lab research opportunities to its high school students. This past year, Ja'Lyn and his classmates attended a series of lectures to learn about careers in science and academic research. He and three other scholars were then selected, after a competitive evaluation, for a prestigious paid summer internship with the UC Davis Department of Biochemistry & Molecular Medicine. During the internship he was mentored by a UC Davis faculty member, learned lab skills, and conducted research.
Ja'Lyn is grateful that Sac High provided him with the opportunity to learn and work at UC Davis which helped him learn even more about science and medicine. After he completes his undergrad at UCLA, he hopes to attend medical school, and become a psychiatrist. In addition to taking science courses at UCLA, Ja'Lyn plans to double major in performance art. He took a dance class his freshman year at Sac High, and later assisted in that same course as a TA when he was a senior. One of his favorite memories from high school was the opportunity to choreograph and teach the other students. He said that he loved getting to be a mentor, and that watching other scholars perform was extremely rewarding.
Ja'Lyn's advice to current students is to have an open mind.
"I've been able to interact with so many different people who may or may not have the same ideals and morals that I do, and I still had to learn how to work with people like that. You're able to learn from other people no matter who they are."