Open Mic Night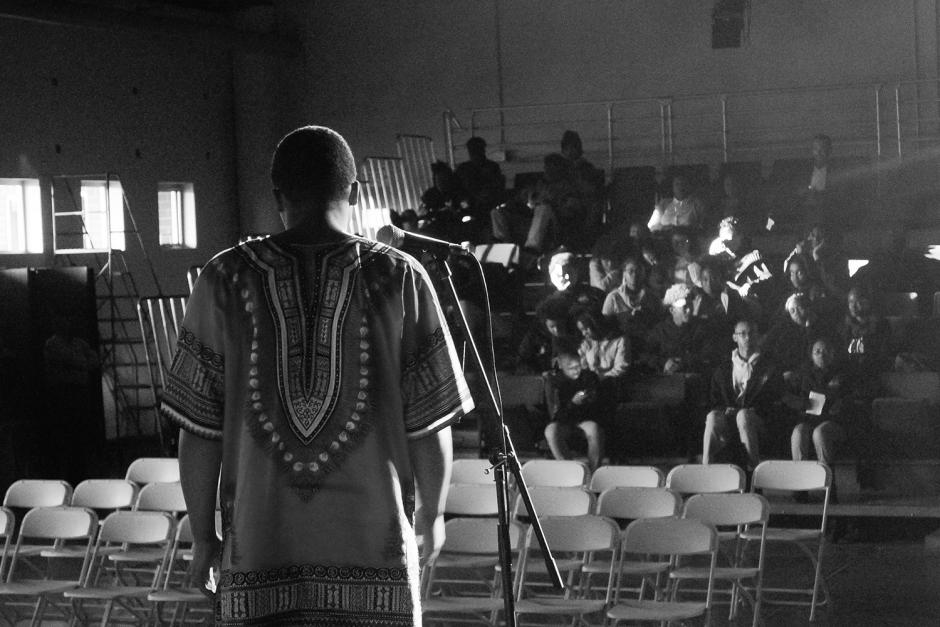 To conclude Black History Month, a collective of scholars, staff and community members assembled for an evening of live poetry hosted by Sac High's own Youth Activist Alliance. Twenty-one individuals performed for a crowd of over sixty guests, with topics including black pride, police brutality and black achievements. Snaps, cheers, applause and positive vibes were prevalent throughout the event.
Student organizer Akosua Boateng stated the event gave youth a platform to exercise their voices and gain confidence speaking out about their feelings on current events. Akosua added, "performing is a very therapeutic act, so we wanted to give our students a place to express their happiness, fears and frustrations, especially with the current events." She also noticed there is a tighter knit community among those who participated in the Open Mic Night, something the event reinforced.
Ethnic Studies teacher, Sean Hanners, was most impressed with his student who shared a piece on the Black Panthers and Fred Hampton. He added it was so awesome to see students express themselves freely beyond the structured classroom. The Youth Activist Alliance is working on developing a Black and Brown Unity event, at which they plan to include art displays, performances and a student panel.