Oak Park is Smart
By Staff Writer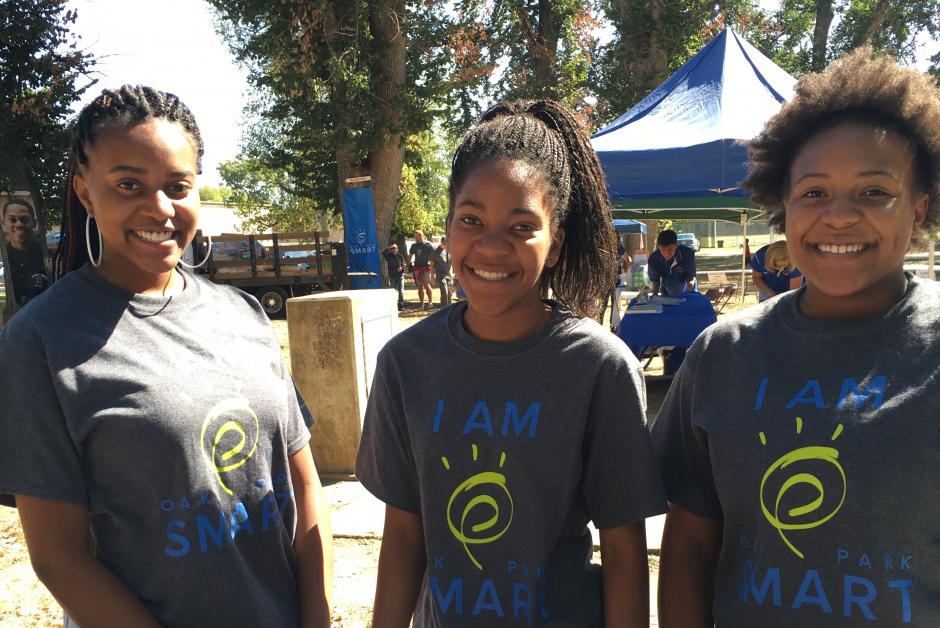 On Saturday, October 1st, St. HOPE Public Schools participated in "Celebrate Oak Park", a community event organized by Sacramento City Council Member Jay Schenirer's District 5 team and WayUp Sacramento to help kick-off Oak Park Smart.
School representatives, families, and students from across Oak Park came together to celebrate student achievement in the area. During the event, the WayUp/Oak Park Smart team unveiled the first set of the Oak Park Smart Banners. Each school in Oak Park, including district, charter and private, selected a stellar student to be recognized for his or her achievements. Each student will be featured on a large banner that will be displayed along Broadway and Martin Luther King Jr. Blvd. as a way to promote the Oak Park Education Corridor and Oak Park Smart.
During the event, representatives from St. HOPE Public Schools and other Oak Park schools were all able to honor and showcase top achievers across our community. Sac High, Oak Park Prep, and PS7 were each given an opportunity to present their award to their selected students for the academic excellence they exhibit daily at their school. The following students were recognized:
Sac High Recipient: Gregory Gilliam, 12th grade
Oak Park Prep Recipient: Jesan Brown, 8th grade
PS7 Middle Recipient: Devin Johnson, 7th grade
PS7 Elementary Recipient: Imani Cochran, 5th grade

Other Oak Park schools along the education corridor featuring students on the Oak Park Smart Banners include: American Legion, The Language Academy of Sacramento, Bret Harte, Oak Ridge, Ethel Phillips, Father Keith B. Kenny, Capital Heights and Christian Brothers.
The event was a great way to share, inspire, and network with Oak Park community organizations, schools and leaders. St. HOPE families, students, and volunteers all walked away with Way Up t-shirts, St. HOPE swag, and a newfound understanding of the academic progress being made in the Oak Park community.