Dragons Float On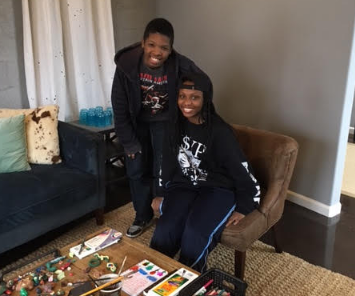 Capitol Floats, a floatation therapy center located in the heart of Oak Park, opened its doors in February of 2016. Owner Ryan Duey and team have been extremely supportive of St. HOPE by sponsoring and attending our Edible Sac High Dinner and partnering with senior advisory classes to give students an opportunity to explore floating.
While there are endless benefits to floating, Duey is excited about Sac High seniors using the time to meditate on what's next for them in life after high school. After visiting the site for a tour and informational session, scholars were invited to join the "Float Program" consisting of two different complimentary floats. The first experience is a group float in which students come in teams of two to four people, float on their own, and then reconnect as a group to share their unique experience with one another through discussion, reading, writing, and drawing. During the second float of the program, students are invited to come back and float on their own just as any regular customer.
From the cozy re-integration room to the ultra-clean tanks, potential customers are going to want to stop in for a tour and try floating for themselves. For more information, and to book a personal experience, visit the Capitol Floats' website and be sure to mention St. HOPE for the community discount.