Creative Distance Learning Happening at SHPS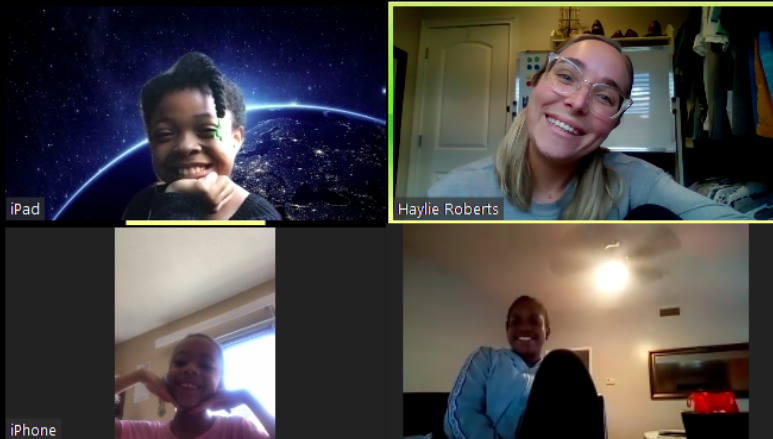 It was a tough transition to distance learning for students – so some St. HOPE teachers aimed to help ease the way through video introductions to their "virtual classrooms" helping their students understand expectations, how the new process will work, and to get excited about their new way of learning.
PS7 teacher Allison Kauffraoth made sure her first lesson for her 1st graders made them feel comfortable by incorporating familiar images from her classroom, and grounding her scholars in their goals for Quarter 4. Several Sac High teachers are hosting weekly Advisory meetings to provide scholars with a personal check-in and sense of community. Elise Mendoza has worked hard to amend IEPs (Individualized Education Plans) by creatively thinking of ways to ensure all scholars have equal access to their distance learning curriculum.
Teachers have also used this opportunity to have a bit of fun with their scholars and maintain a sense of school spirit. Teacher Megan Freel is hosting live spoken word performances as part of her Humanities class for 8th graders where they get to perform in front of their classmates through Zoom. Other creative approaches by St. HOPE teachers are "Friday Yoga Club" online, and live read alouds to students. One teacher even has scholars tweeting on their discussion page about the novel they are reading, complete with hashtags about the chapter they are reading and Sac High is getting ready for a digital prom!
It's been a big adjustment for teachers and students, but this creativity is inspiring hope and
excitement that students will be able to remain engaged and learning, and that they can keep moving forward in their academic journeys despite these unexpected circumstances.