St. HOPE Seniors Accepted to Nearly 500 Colleges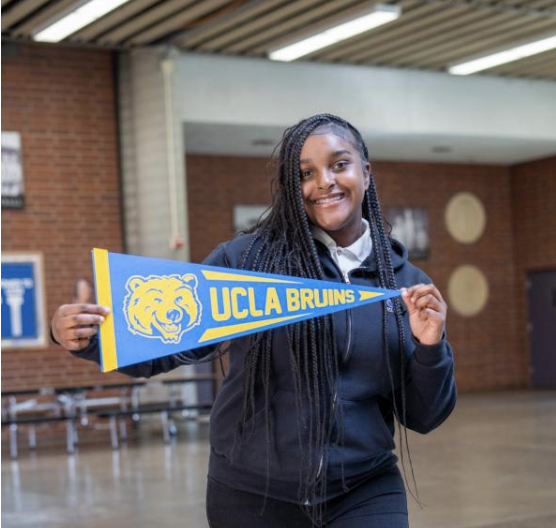 When scholars enroll at St. HOPE Public Schools they are immersed in a college-going culture from day one. We are thrilled to announce that our Sac High seniors have been accepted to 490 colleges so far! Some of our scholars have already committed to colleges including UCLA, UC Davis, UC Santa Barbara, Sac State, Tennessee State University, and Hawaii Pacific University. We can't wait to hear where all of our scholars are going when they make their announcement at Signing Day on May 11.
We are also thrilled to announce a new dual enrollment program with Sacramento City College that Sac High will be offering our juniors and seniors next year. Through this program, Sac High upperclassmen can apply to take college courses at the Sac High campus during their normally scheduled day, for both high school credit AND college credit. Classes will be taught in-person by college professors two days a week and the other three days, scholars will complete their online college work with a St. HOPE co-teacher in class. College classes for Fall 2023 include human career development, English writing, and political science.
We are proud to offer this exciting program next year as we continue to expose our St. HOPE scholars to new opportunities and show them the power of getting a college education.