Scholars Receive Summer Camp Scholarships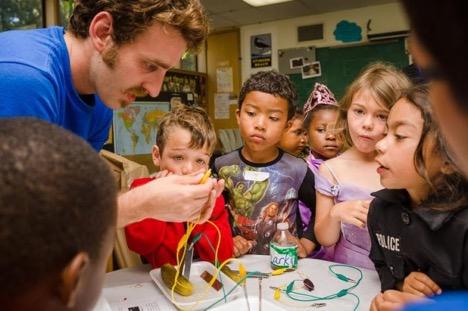 In addition to the traditional academic summer school session for scholars in need of catching up before the next school year, St. HOPE also partnered with Camp EDMO to provide scholars with a unique STEAM (Science, Technology, Engineering, Arts and Mathematics) and SEL (Social Emotional Learning) enrichment program. The Bay Area based program recently expanded to the Sacramento Region and offered its services to the Sac High campus location for the first time last year.
Several hundred students from across Sacramento attended the camps between June 25 and July 27, with more than 50 St. HOPE elementary and middle school students provided week long scholarships to participate.
The high-quality, high-access programs expose Pre-K–8th Grade kids to the latest scientifically proven methods of whole-child development. The core character traits aim to build curiosity, courage and kindness. In order to achieve this goal, kids learn to develop four mindsets and practice six SEL skills while they engineer buildings, code applications, or explore nature.
St. HOPE is extremely grateful to Camp EDMO for the opportunity for our scholars to participate in this prestigious program for which most families are unable to afford. We look forward to expanding our partnership in the future!