Sac High Sports Highlights
An Update from Coach Reber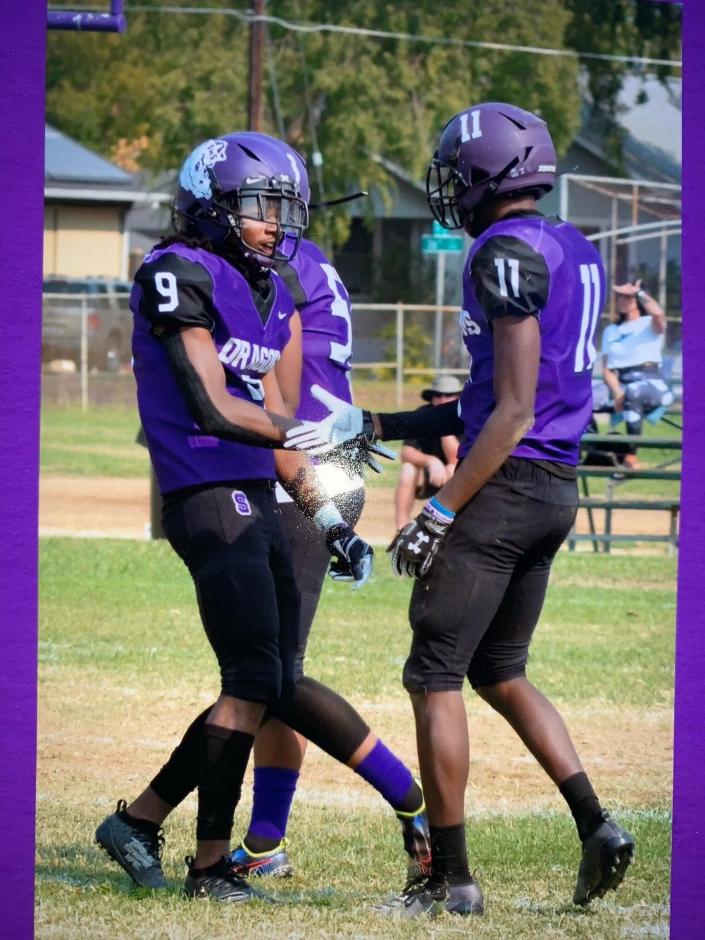 Sac High is building on a strong foundation for its athletics – closing out 2021 with a series of successes, and looking ahead at some great opportunities for the coming year.
The Dragons football team had an excellent season, building up a full team after the COVID pandemic caused cancellations and delays. The Varsity team finished with a record of 9-3, and made it to the playoffs where they battled the Manteca Buffaloes, the team which ultimately went on to win the section championship.
The program is helping to elevate great players to the college level as well. Lamont Johnson-Burrell, one of the Sac High Dragons football stars, was offered multiple scholarships to Division 1 schools, and decided to accept a full ride to Sac State. He signed early with them, and is looking forward to finishing his senior year strong and starting at Sac State in Fall 2022. Amarion Sanders, another Dragons football star, also received multiple scholarship offers, and will be making his college selection decision after basketball season ends.
The Sacramento All Metro Team Annual Recognition Program to highlight the best football players in the region included three players from Sac High who were named to the first team, which is the highest honor, including Lamont Jonson-Burrell, as well as two sophomores: Lamar Radcliffe and Corie Radcliffe. The Dragons football program is young, strong and promising, with a great foundation to build on next year. We expect to not only field a Varsity and JV team, but also plan to have a Freshman team for 2022 as well. Off-season conditioning began on January 18 with weight-lifting!
On the indoor courts, the Sac High Dragons girls' volleyball team generated a lot of excitement by building up a strong team, getting a much desired league win, and setting the stage to have full Varsity, JV and Freshman teams next year.
Basketball season is just finishing up. The girls Varsity team is young with a lot of promising talent as they flourish and develop under the direction of Coach Massari, who is in her 14th year coaching the Dragons. The boys have Varsity, JV and Freshman teams. The JV boys won the Livingston High School Christmas Classic Tournament and the Varsity Team is looking to make a deep run in the Division 2 playoffs.
Overall Sac High is a great place to be for sports, with a lot of promising young talent, and great teams across sports that will be building on their foundations. We have a new weight room, and are building out plans to continue to improve the school's athletic facilities. The school leadership is dedicated to supporting and promoting athletics as a key avenue for scholar engagement and excellence.
If you have questions about getting involved, contact Coach Reber at jreber_athletics@sachigh.org.