Sac High Alumni Spotlight: Delanie Hamilton William, Class of 2014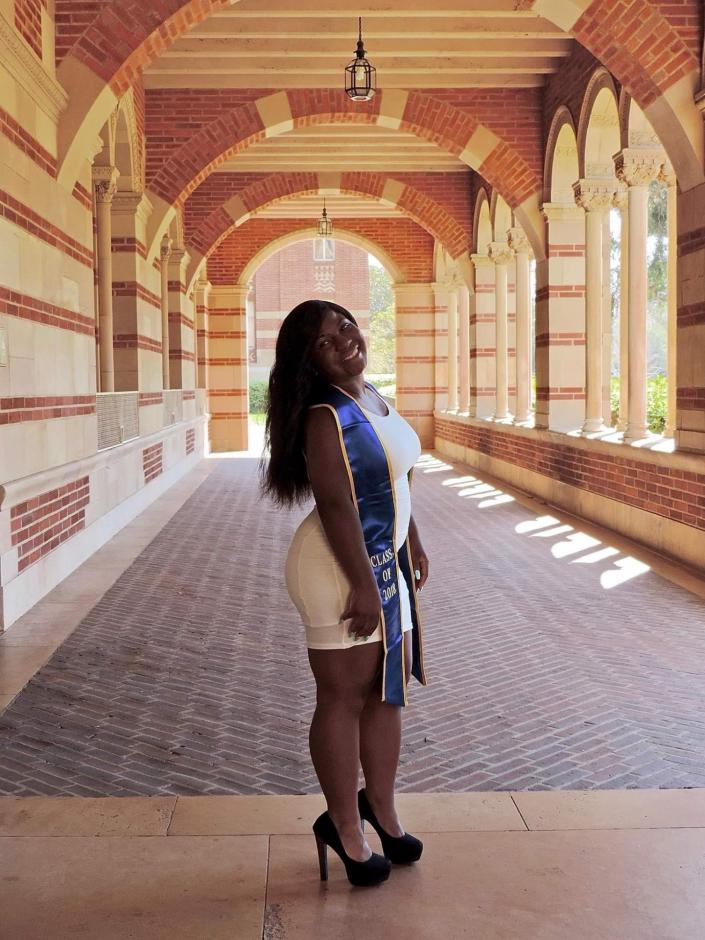 Delanie Hamilton William started at PS7 in the 6th grade and continued on to graduate from Sac High in 2014. She said St. HOPE Public Schools felt like family and because there was a genuine desire to see all students succeed. She thanks her mom for enrolling her in St. HOPE Public Schools which was an integral part of her becoming the first person in her extended family to graduate from college.
The college-going culture begins at PS7 with yearly college visits for students. Delanie said that she envisioned herself going to college because that was the culture she was immersed in. At Sac High she learned how to be an effective writer as well as gained different studying skills which helped her be successful in a higher education setting.
In 2018, Delanie graduated from UCLA with a degree in history and a minor in Chicano Studies. She said that the dominant Chicano and Black student population at Sac High encouraged her to minor in Chicano studies. Delanie was the president of the Black Student Union at Sac High and she continued to focus on equity issues while she was at UCLA.
Today, Delanie works at the California Public Utilities Commission (CPUC) as a Position Control Analyst. Her job entails maintaining and updating information for all positions at the CPUC. She validates and finalizes all positional changes, maintains organizational charts, and serves as the filing officer for conflict of interest reporting. Previously, she worked as a Customer Service Assistant for the City of Sacramento where she corresponded with customers about city policies, regulations, and procedures and was responsible for processing accounting, sales, and billing reports.
Delanie knows that scholars who attend Sac High may come from families with limited resources and opportunities. She says one of the great things about St. HOPE Public Schools is that it provides scholars with a high-quality education that puts them on a path to upward social mobility.