Sac High Alumni Spotlight: Briana Pruitt '22
January 13, 2023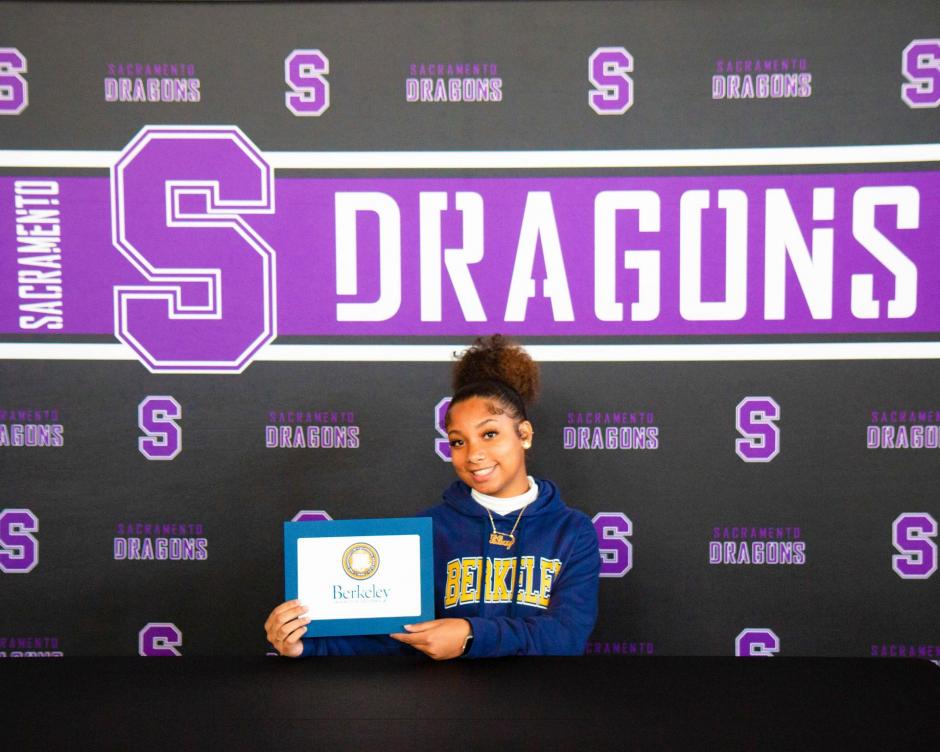 Briana Pruitt is a Sacramento Charter High School alumni and first-generation college student currently attending UC Berkeley. She says Sac High's emphasis on going to and through college along with her teachers' encouragement played a big role in her pursuit of higher education. A pre-law major, Briana says a journalism class at Sac High piqued her interest in the legal system and after college she plans to go to law school to become a criminal justice attorney and later a judge.
College prep courses are fundamental at Sac High and teachers and staff continually emphasize how important a college degree is. Brianna says that Sac High prepared her for life at UC Berkeley including managing her coursework and due dates with a full 16-unit class load.
Briana says that the relationships Sac High teachers and staff build with scholars was one of her favorite things about the school. Encouraging students to seek opportunities such as internships, jobs, clubs, and community service projects made her experience in high school more than just academics. Briana started her freshman year as a very shy student and said Sac High helped build up her confidence and transform her into a leader so that she could become an example for other students. She is proud to have served as president of Senate, Sac High's student leadership and governance organization.
Briana is thriving in college and is grateful that Sac High pushed her to do her best and reach her full potential. She hopes that current and future Sac High scholars get involved and take advantage of all that the school has to offer.