Sac High Alumni Spotlight: AnZhane Burrell, Class of 2012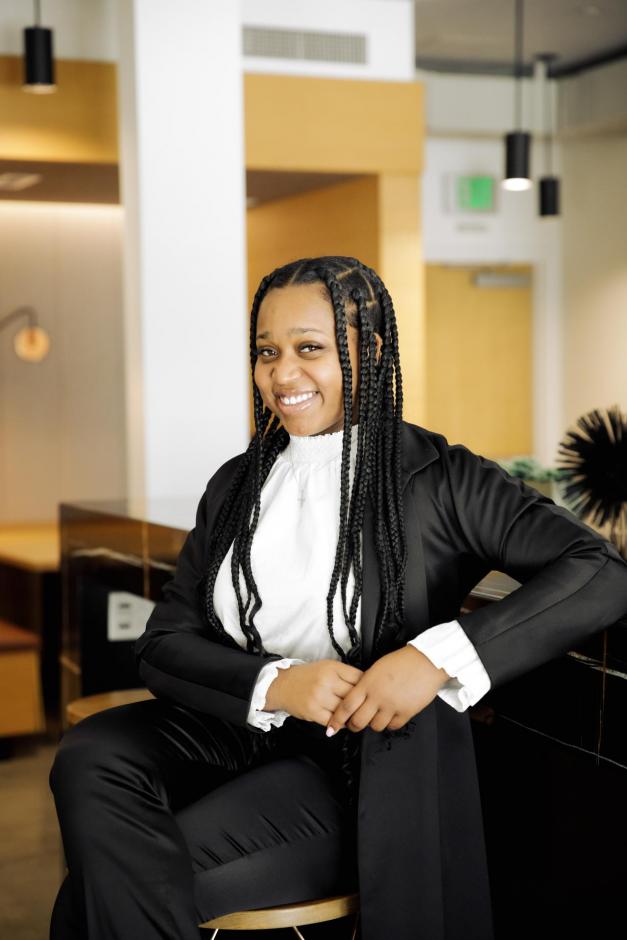 AnZhane Burrell was very involved when she attended Sac High playing volleyball and participating in student government, including being Senior Class President. On top of that she had excellent grades and made the Dean's List. Throughout her time at Sac High, AnZhane said there was a standard of excellence that was expected of all students. High expectations and a college-going culture helped propel her academic journey after graduating high school. AnZhane says she learned the importance of hard work, perseverance, and putting your best foot forward at Sac High which has served her well since she graduated in 2012. She's grateful for Sac High's intentional focus on helping her get accepted to and succeed in college. Throughout her higher education, she gained new perspectives from classmates who were all over the county and enjoyed interesting discussions with people who had diverse points of view.
AnZhane credits many of the skills she learned at Sac HIgh to her success at Hampton University where she earned a Bachelor of Science in Business Administration and Management as well as at Grand Canyon University where she received her Master of Business Leadership.
When she was in graduate school, AnZhane worked at St. HOPE Public Schools as an Administrative Assistant in the admissions office where she helped support community engagement and student recruitment efforts. She enjoyed helping other scholars understand all that St. HOPE Public Schools has to offer. After that she worked at several top retail companies and today she is immersed in driving business strategy as a Client Advisor at Burberry.
When asked what she would tell current St. HOPE scholars, she would say "continue to persevere and think big because you can do literally anything you put your mind to."