PS7 envisions their future selves!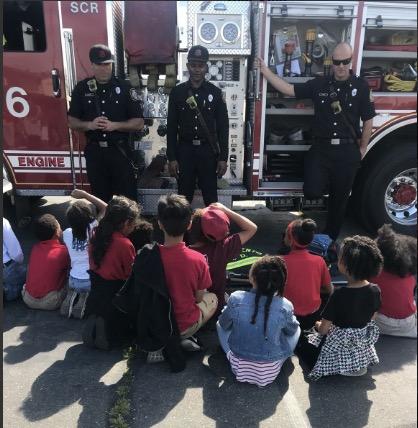 PS7 Elementary hosted its first ever Career Day on Friday, April 19th! Our students dressed up as their future selves – teachers, pilots, music artists, athletes and more – and were able to explore and hear from professionals in and around the Oak Park community. As part of the learning experience, students had the opportunity to see an actual human brain thanks to researchers from UC Davis; they put in some sweat with a personal trainer; and, listened to each other's heartbeats with a stethoscope like a pediatric nurse. Scholars also read books with a local author; saw the inside of a mainframe computer with IT; and, met a few heroic firefighters from the Sacramento Fire Department.
It was so much fun seeing community members interacting with our students and we can't wait to see what professionals will visit for our next Career Day!