New St. HOPE Website Launched
By Riley Malane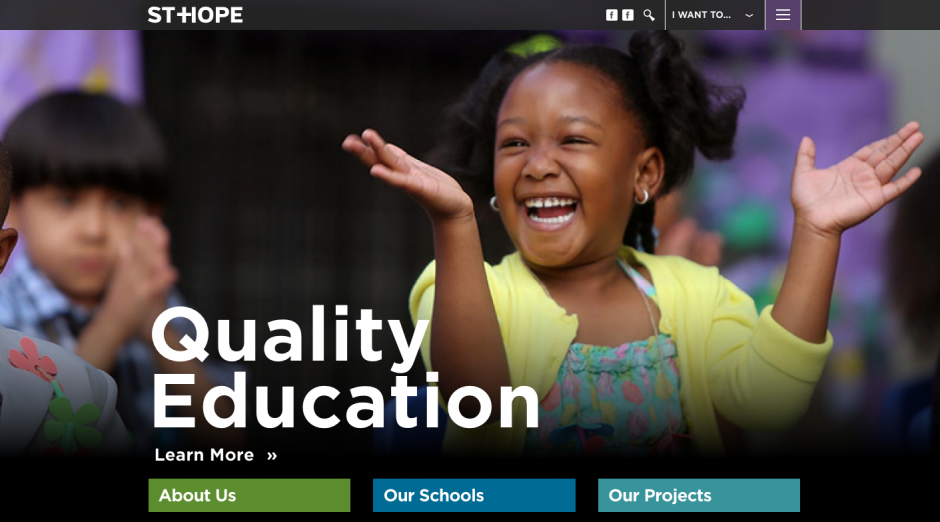 The new St. HOPE websites, launched just last week, tell the St. HOPE story, aid in cross-network alignment, and provide stakeholders with an excellent communication tool. With features like the St. HOPE timeline, beautiful carousel images, and a thorough events calendar, it's easy to capture everything we are about here at St. HOPE. The sites are managed using one system, so whether you are a parent, tenant, or a future partner, you are getting the same message; we are committed to revitalizing Oak Park through quality public education and economic development.
St. HOPE began the process with an end goal to provide stakeholders with everything they need. From cutting-edge technology to a simple, clean look, the new websites are designed to provide great customer service. One of the most useful components of the new websites is the accessibility from users' phones or desktops; the images and information come across clearly on any device.
While the launch of the websites was a huge win for all, the team is looking forward to integrating even more gadgets and information over the next few months. Some exciting things to look forward to are online purchasing, vibrant videos, newsletters, and more! Check it out, stay up-to-date, and add some great St. HOPE events to your calendar by visiting www.sthope.org.