Let's Read Oak Park
Launch of New St. HOPE Reading Initiative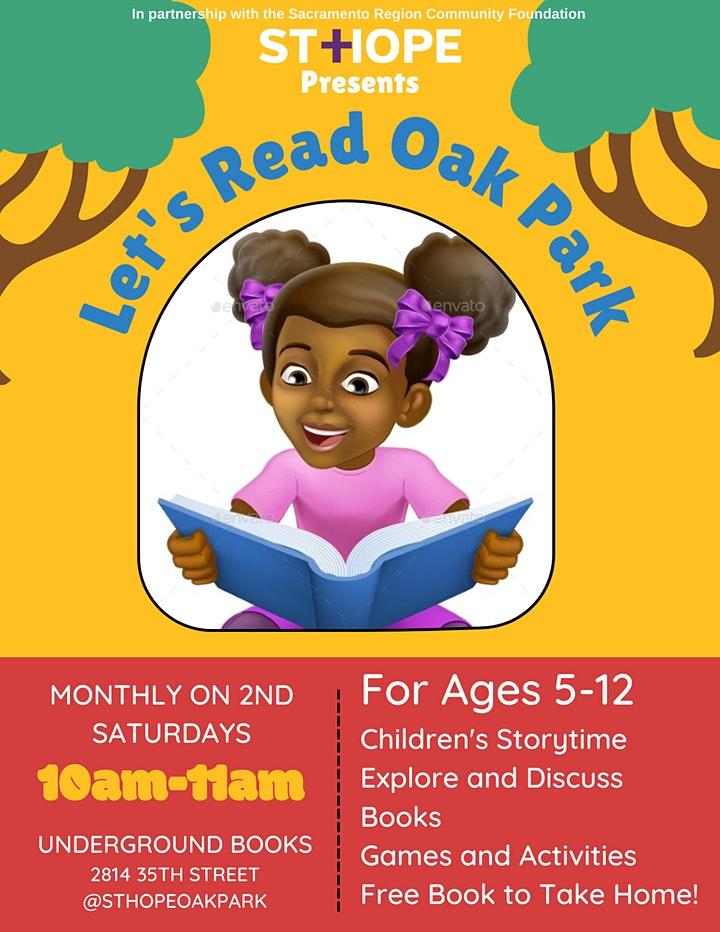 With a new focus on racial injustice, there is a spotlight on the sobering statistics in the reading levels between black and white students. In 2019, The Nation's Report Card from the National Assessment of Educational Progress (NAEP) found that just 15% of Black 8th graders were at or above reading "proficiency." About half didn't even reach the "basic" reading benchmark.
Only 18 percent of black 4th-graders scored proficient or above in reading; while the figure for white 4th-graders was 45 percent. While there is clearly a lot of work that needs to be done for all youth in America, the education divide is increasingly apparent.
Thanks in part to The Sacramento Region Community Foundation, St. HOPE is excited to launch "Let's Read Oak Park" during Black History Month with a purpose of improving the academic success of Black youth. The education initiative is a free reading program for all children ages 5-12 that will provide cultural enrichment opportunities.
The monthly event will be held every 2nd Saturday at Underground Books, and will allow students to explore books and provide hands-on activities with an emphasis on cultural themes. Students will experience book readings and select a book of their choice to take home to encourage families to read together.
Space is limited, so be sure to register by clicking here!