JUNE- Celebrating the Future. Acknowledging the Past.
A Message from St. HOPE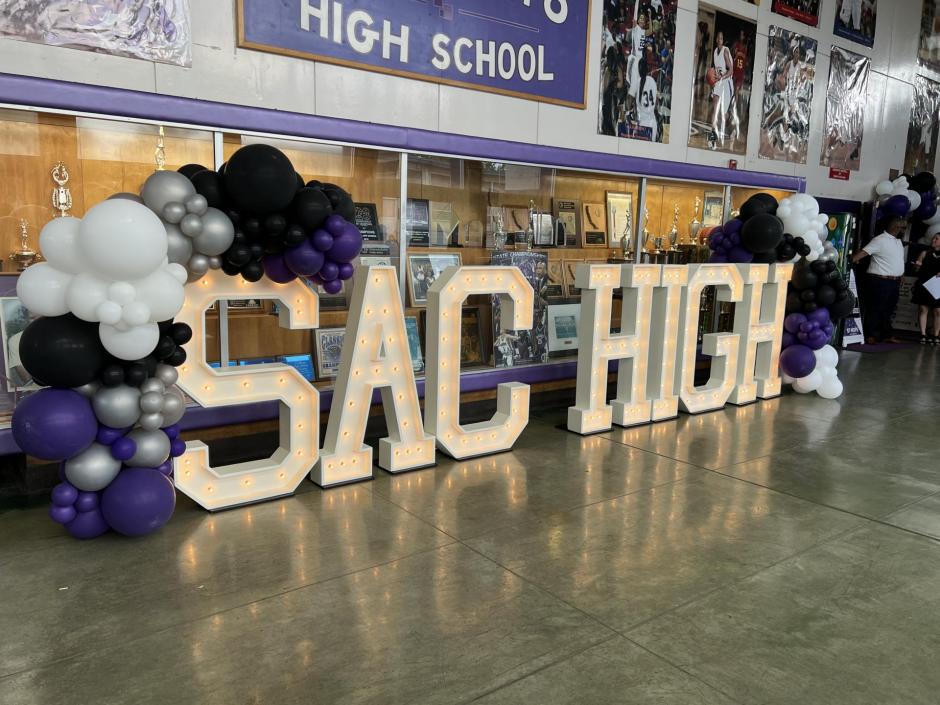 Dear St. HOPE family and friends,
I always enjoy this time of year as we come together to celebrate our scholars and recognize their success. Together with their families, teachers, the greater community, our scholars have reflected on how far they have come and are now looking ahead at their bright future.
Over the past few weeks, St. HOPE Public Schools had promotion ceremonies for kindergarteners, 5th graders, 8th graders and the mighty Sacramento High School class of 2022.
I was inspired by individual heartwarming stories of scholars who overcame challenges – both at home and at school – and through perseverance and resiliency they achieved their own greatness. As the names of the graduates were called and they walked across the stage in purple and white gowns, I was thrilled knowing that each scholar is well prepared to succeed in the next phase of their life journey.
I was also impressed with the collective wisdom and success of St. HOPE scholars – this year 95% of our seniors were accepted into four-year colleges. Our graduating class was accepted into nearly 100 different four-year universities, including all nine University of California campuses. I hope you will join me in celebrating this amazing achievement!
CONGRATULATIONS to all of our scholars and THANK YOU to the teachers, staff, administrators, parents and families for helping them achieve great success.
As we acknowledge a bright future for our scholars, we are also reminded of an important milestone in American history as we celebrate JUNETEENTH, also known as Freedom Day, Jubilee Day and Cel-Liberation Day. Juneteenth commemorates the end of slavery on June 19th, 1865, two and a half years after the Emancipation Proclamation and two months after the end of the Civil War – when hundreds of thousands of enslaved Texans finally learned that they were free. Last year, it was declared a federal holiday. This month we get to celebrate the resistance, resilience, and Black joy at the second annual Juneteenth Block Party at 40 Acres in Oak Park on Saturday, June 18th, 4-9 PM at 35th and Broadway. There will be something for everyone in the family at this free event. Let's celebrate our past and our future together. I hope to see you on June 18th.
Cassandra H.B. Jennings
President & CEO