Honoring Dr. Martin Luther King, Jr. By Showing Our Youth What is Possible
A message from the CEO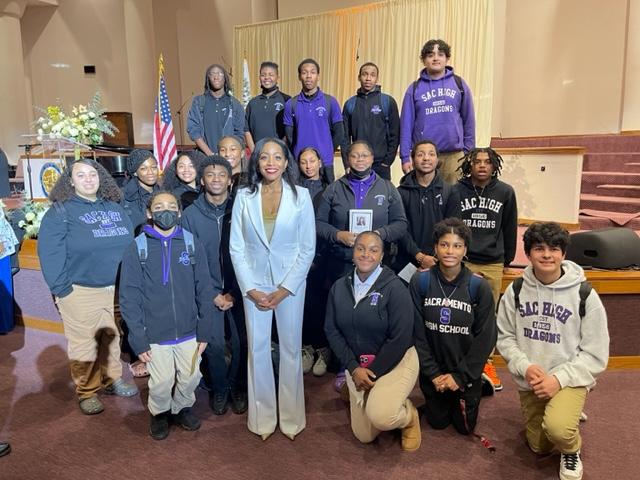 As we celebrate and honor the life and legacy of Dr. Martin Luther King, Jr. I am thrilled to have had the opportunity to accompany nearly 50 St. HOPE scholars to the historic inauguration of the state's first Black Controller Malia Cohen.
Not only was it important for our scholars to witness a momentous time in California history, it was critical given the backdrop of bigotry and hatred that is still pervasive today. As we work towards achieving a more just society it is essential for our youth to see what is possible through hard work and perseverance. Three out of the eight Constitutional offices in California are held by African Americans – Secretary of State Dr. Shirley Weber, State Superintendent of Public Instruction Tony Thurmond, and now Controller Malia Cohen – a feat that our African American forebears could have only dreamt of.
As Controller, Ms. Cohen is responsible for protecting our state's financial resources, distributing state payroll funds, auditing government agencies, and serving on 70 boards and commissions. Educating our scholars about this enormous responsibility and the road it takes to be a leader is one way we can honor and further Dr. King's unwavering commitment to racial equity. When our scholars see a prominent leader who looks like themselves stand before them, they know that they too can achieve greatness.
While we cannot forget past injustices and must continue to right the ones we still face, we need to look towards the future and show our youth all that is possible. In doing this, we are taking one step closer to achieving equality that Dr. King envisioned for us all.
Sincerely,
Cassandra Jennings
St. HOPE President & CEO