Guild Record Studio Grand Opening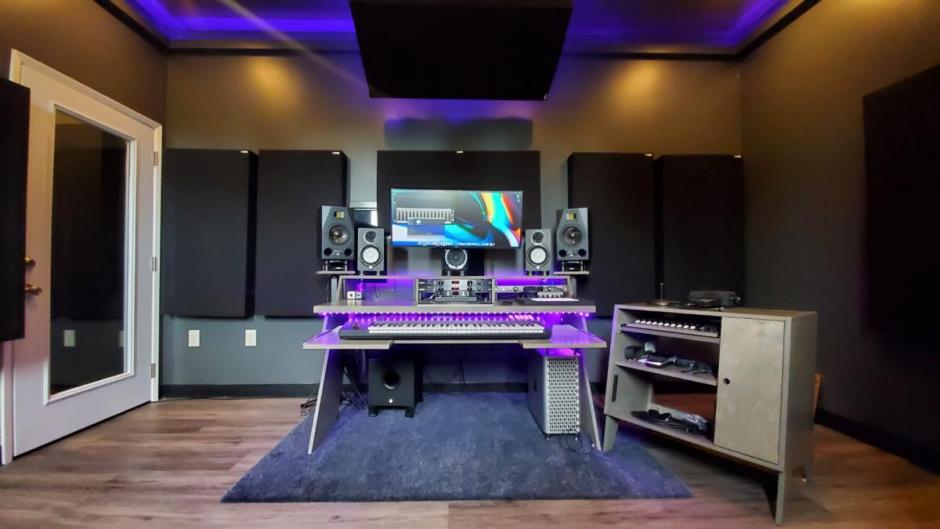 The official grand opening of Guild Record Studios held last month on February 25th brought a large turnout of local creatives and also served as a listening party for Sacramento's own, TIP Vicious for his upcoming EP "No Sleep", which was produced and recorded at Guild Studios.
The Guild Record Studio is managed by Guild Theater Director, Dru Burks, and studio Engineer, Bobby "Babagazoo" Reed. The studio offers affordably priced recording sessions and membership packages for vocal recording, music production, podcasting, voice overs, mixing and mastering.
"We strive to provide a safe environment to nurture the creatives here in the Oak Park Community", says Bobby "Babagazoo" Reed. The studio provides a vast network of talent to meet many creative needs and is already being utilized by locally talented artists such as Jeaux, TIP Vicious, The Guild House Band, and Yuse.
The next venture coming from the Guild Record Studio will be a series of live recorded performances called, "Live from The Guild" and is set to premiere sometime in April 2022.
It is safe to say that this is only the beginning for Guild Record Studios and that the studio is well on its way to becoming a well-known creative hub within the Oak Park Community.
Visit the Guild Record Studio website for more information or to book a session.