Dragons Receive NFL Honors
By Marco Lopez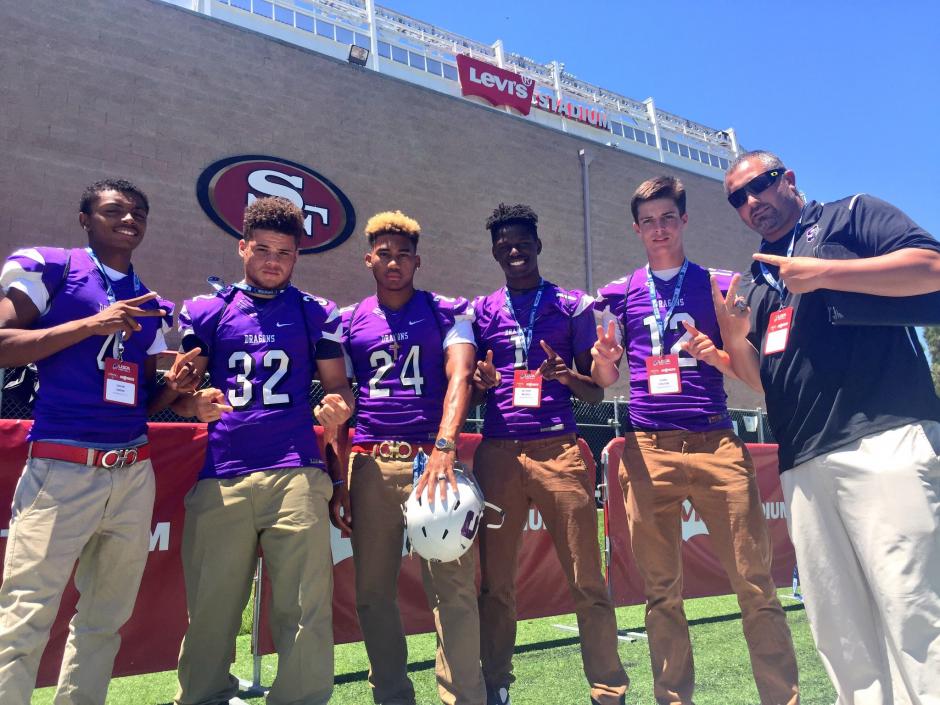 After capturing the 2015 Metro League Championship banner, Sac High Football continues to roll. With the start of the fall season approaching, the Dragons are gearing up for a tough pre-season schedule with aims of repeating and exceeding the expectations set during last year's impressive campaign. This season, the Dragons will compete against Jesuit High School, J. Serra Catholic High School from Los Angeles, and the prolific Folsom High School Bulldogs, all before Metro League competition.
In addition to on the field success, the Dragons were selected by the NFL Foundation as recipients of the High School Honor Roll Initiative, which recognizes schools and communities that have contributed to Super Bowl history and have positively impacted the game of football. The recognition awarded the Dragons with a new character development education curriculum and a grant in the amount of $3,000.
Head Coach Justin Reber added, "We are grateful to the NFL for recognizing us as one of the selected few; awards such as these aren't easy to get. I always tell my players and coaching staff that with hard work anything is possible. Regardless of the score we will succeed if we believe and trust each other."
We invite you to come out and support the Purple and White, as we strive for back-to-back league championships and aim at securing Sac High's first section title for football.
GO DRAGONS!