Dance Education: Training the Whole Student
By Shawna Smith, 9th Grade Dance Instructor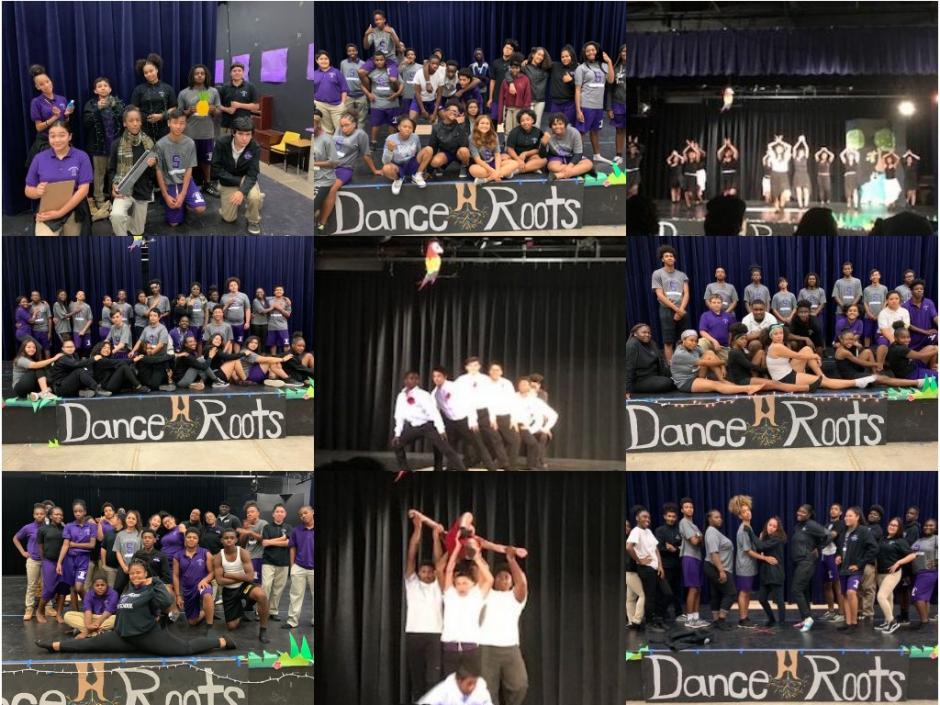 Dance is not just a physical art form, it is also an academic exercise and confidence booster. How, you might ask? First, scholars must understand the science and application of the mind and body. Then, they must learn about mathematical structures of angles, counting music, shaping formations and how to travel through space and time to create transitions. Finally, they must comprehend the historical meaning behind the movements, understand sentence structure to create a story with non verbal language, and above all the importance of instilling confidence.
After learning mindfulness/yoga, tumbling, Salsa and Afro fusion dance in one quarter, on November 6, 2018 scholars of Sac High's 9th Grade Academy put this knowledge into action in a performance.
The scholars included both boys and girls who were athletes, academics, and students of various backgrounds – including those with stage fright! They stepped on the stage, releasing an abundance of energy and joy to a standing room audience. The students painted life's picture with flips, turns, partnering lifts and all the dance genres mentioned above. After the show the students cheered and screamed, showing their level of excitement on how well they performed, and how their feelings of fear turned to joy.
The first dance production in more than five years at Sac High, this performance was greatly received by parents, faculty and students alike. I am so proud of all the students and grateful for the opportunity. Weeks later, the production is still creating excitement and buzz throughout the community. Join us at our next production in June.