Cookin' it up with NASA!
Domina Stamas, Sac High Science Teacher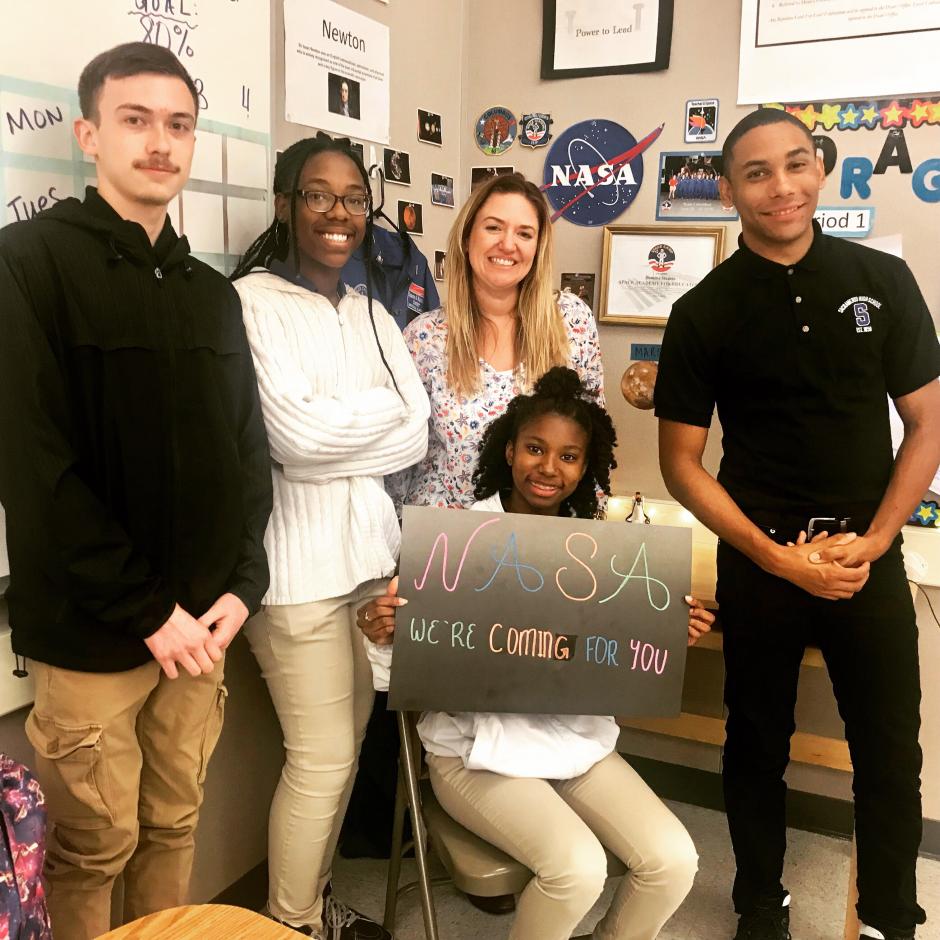 Over the past few years I have collaborated multiple times with NASA for many projects with our students as well as my own professional development.
I recently spoke with Johnson Space Center in Houston and we were given the green light to participate in the Astronaut Culinary Challenge.
Not only will we be the only school in California to participate this year, we will be the FIRST California school to participate in the program!!
The Astronaut Culinary Challenge is a challenge where 3-5 students work together to learn how astronauts eat and then create a dish suitable for microgravity life. If we make the final round, we will then head to Johnson Space Center where the students will cook and present the dish to a panel that consists of former astronauts and other NASA scientists.
If we win the challenge, this meal will then be prepared by Johnson Space Center and launched to the astronauts on the International Space Station. The payload to be launched will have all the signatures of the students who created the meal for the astronauts. The astronauts will also communicate with the students from the station to give them feedback.
Students who were interested in this opportunity had to apply to be part of the project. After careful consideration I'm proud to have selected the following four students: Cambria Williams, Orlando Ruvalcaba, Destiny Williams, and Richard Wolf, all of whom are seniors!
We have recently submitted our 1-2 page paper to NASA showing that the students have done their research on food processing and nutrition in microgravity. We are looking forward to the next phases which can be found on NASA's HUNCH (High Schools United with NASA to Create Hardware) Culinary Challenge website. Follow our Instagram - stamazing_space_educator and twitter – drstamas pages to follow along with us on this journey! Let's see Sac High in space!