Closing The Opportunity Gap For Students Of Color In Sacramento
March 2023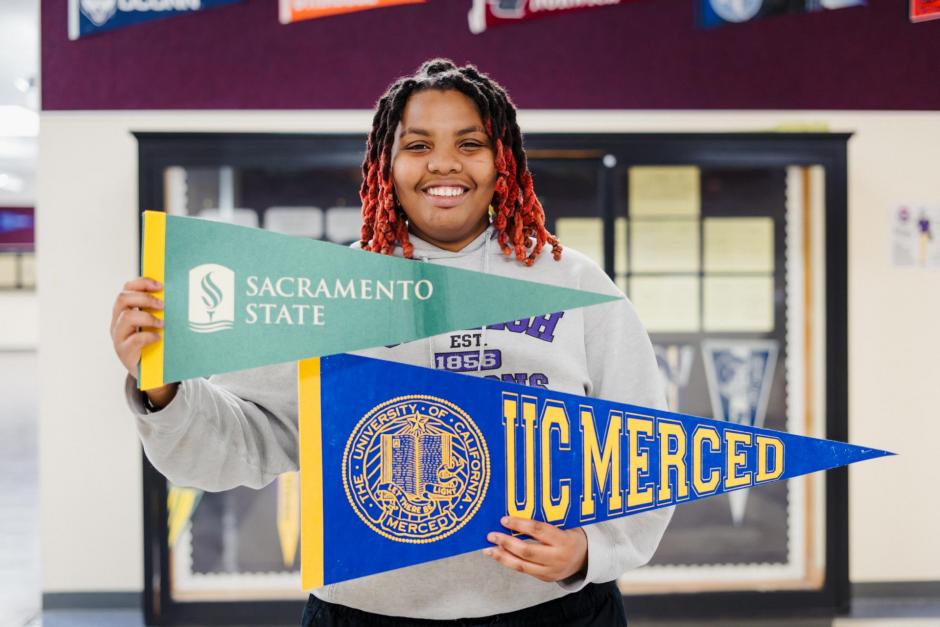 St. HOPE Public Schools' foundation is rooted in student excellence and college readiness, providing our scholars with the strongest possible foundation for learning and career success. Sac High Principal Christina Williams-James recently authored an opinion editorial in the Sacramento Observer that highlights the work we are doing to successfully close the opportunity gap for low-income and disadvantaged students.
We pride ourselves in celebrating the diversity of our scholars and encouraging them to reach their full potential. I'm proud to say our model is working: "in 2022, only 46% of Sacramento County high school seniors graduated A-G eligible (with the minimum requirements for admission to California State University and University of California campuses) while 100% of Sac High's seniors did. As a result, 95% of Sac High's students were accepted into four-year colleges in 2022, including at all nine UC campuses. What's more is that data just released on the Sacramento region's largest high schools shows Sac High with the fourth highest percentage of graduates going to a UC and the second highest percentage of graduates going to a CSU.
From 2015 to 2020, of all the low-income African American students in Sac County who enrolled at a UC after high school, nearly one in four were Sac High graduates." I hope you will read Christina's op-ed to learn more.