Annual Fundraiser Exceeds Expectations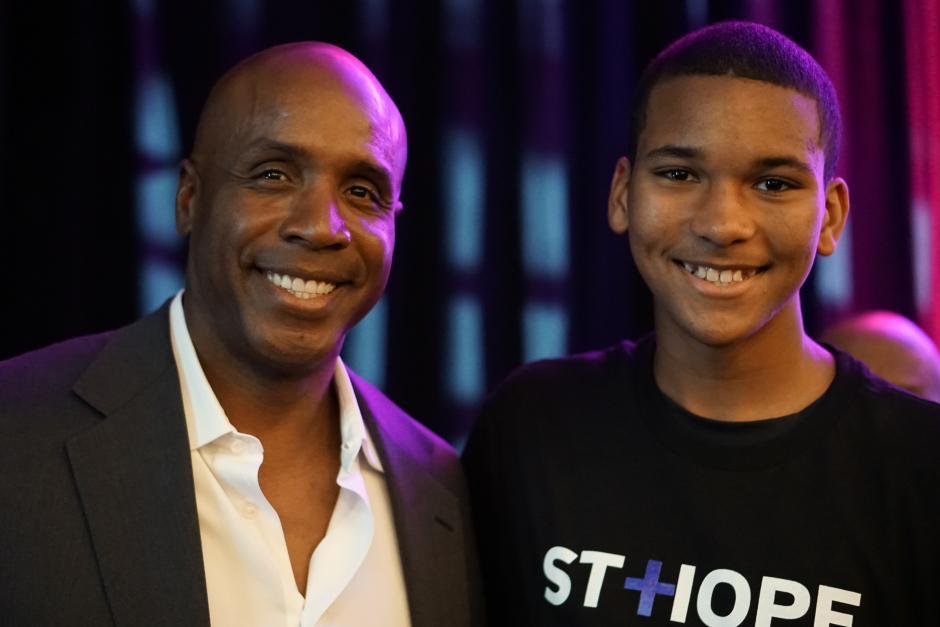 The Annual St. HOPE Dinner, which took place on September 23 at the Downtown Hyatt Regency, began like so many others in years prior – a packed house eagerly anticipating a fun-filled evening. However, this year's event left a long-lasting impression on the hundreds of guests who attended.
As guests arrived dressed to impress in their cocktail attire, they were greeted by the smiling faces of Sac High scholars in event t-shirts who directed them to the appropriate locations. After making their way through registration, guests were invited to attend the VIP Sponsor Reception and General Reception that included personal photos taken on the red carpet. With the ringing of the bells, and escorted by students, guests entered the grand ballroom that was transformed into a room full of HOPE.
Several program participants spoke about the mission and vision of St. HOPE and the "Whatever It Takes" theme for the evening as Sacramento Kings announcer Scott Moak, who served as the emcee, was joined by students to recognize the many sponsors.
One of the many highlights included the Sac High Cheer team who performed a dance routine as an introduction for the event video, followed by an impressive speech by Sac High Senior Anaiyah Cabrellis. Anaiyah spoke about her personal St. HOPE experience and the many great opportunities she received during her many years as a St. HOPE scholar.
The true peak of the evening was, without question, the one-on-one conversation between St. HOPE founder Kevin Johnson and San Francisco Giants baseball legend Barry Bonds. The often-reserved Bonds did not hold back as he shared insights into his personal life and career.
St. HOPE would like to thank all of those who attended and many others who couldn't be there to share in the special evening. It is through your ongoing support that St. HOPE has been able to make a difference in the Oak Park community and in the lives of thousands.
Visit the event website to remember the evening through photos and the official event video.
Special thank you to the following major sponsors:
Anderson Bros. Pharmacy
Franklin Templeton Investments
Fulcrum Properties
Gary Benvenuti
Golden 1 Credit Union
Johnson Haller, Inc.
Kaiser Permanente
Mel and Beth Shultz
National Basketball Association
Oates Family Foundation
Pacific Coast building Products Inc.
PeopleFinders
Phoenix Suns
Sacramento Republic FC
SMUD
The Love Family
The Vernon L. Walton Family
Turner Construction, Inc.
UC Davis
US Bank
Vanir Group of Companies, Inc.
VSP