2019 Best of Sac High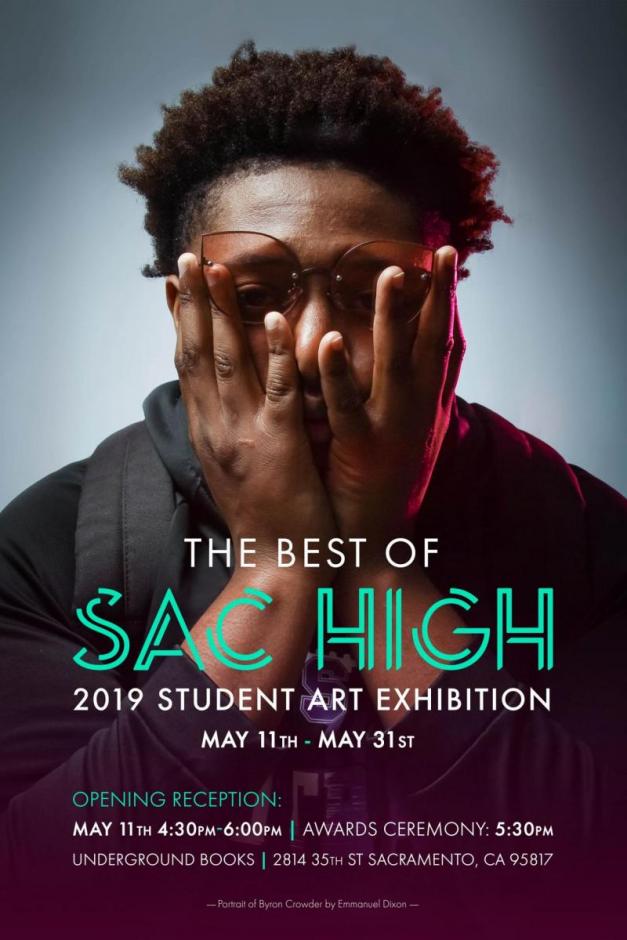 This year marks the 15th year anniversary of The Best of Sac High Student Art Exhibition and we are proud to celebrate it with students, their families and the entire St. HOPE team. Throughout the years we have endeavored to keep this wonderful tradition alive, showcasing the outstanding talents our students possess. We once again present to you the best artistic work from the some of our most expressive students at Sacramento High School.
The Best of Sac High highlights the vision of our young artists who year after year contribute striking photographs, vivid drawings, rich paintings and elaborate digital art. This year is no exception as students from all grade levels at Sac High once again share their creative imaginations to the Oak Park community. The pieces are as diverse as our students: at times playful, or poignant, whimsical or powerful. This art is a reflection of the character, the resilience, the beauty, and the humor, as well as the hopes and aspirations, of our amazing students.
We hope you enjoy this exhibit.