About Us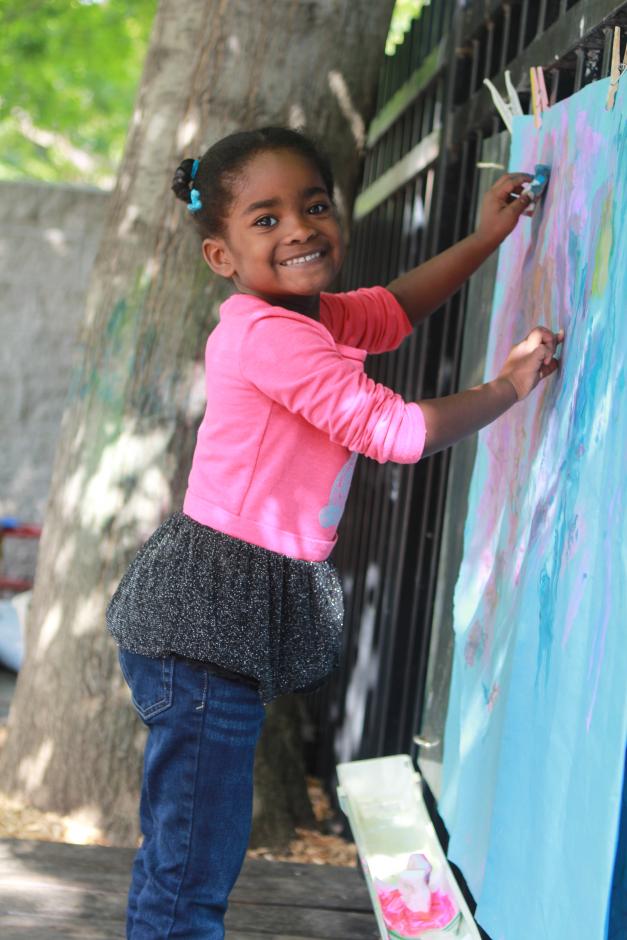 Mission
We work intentionally toward uncommonly high standards and achieve measurable results that prepare all children ages 2 – 5 to excel socially and academically in elementary school.
Vision
To provide an excellent early learning experience for every child regardless of ability, to fully participate in a school experience that honors their interests, learning styles, life experiences, culture and individual needs.
About Triumph
Triumph Center for Early Childhood Education lays the foundation for a St. HOPE Public Schools education. With 85% of brain development complete by age five, the deepest and most significant impact on a child's long-term prospects occurs in early childhood. Triumph taps directly into this incredible opportunity, providing an outstanding experience for every child. Founded in 2007, on the belief that all students can succeed regardless of ability, race, home language, family education or socio-economic status, our inclusive program serves up to 92 scholars ages 2 through 5.
Triumph is a leading provider of early childhood education, with recognition from the California Department of Education, Race to the Top – Early Learning Challenge and UC Davis MIND Institute. Triumph lead teachers, all of whom hold a four-year degree or higher, partner with families and faculty of the UC Davis MIND Institute and community agencies to ensure that every child's individual needs are met.
Triumph's approach is rooted in a commitment to helping children develop the social and emotional skills necessary to apply their growing academic knowledge. We ensure our scholars learn in a context of supportive relationships that make learning challenging, engaging and meaningful. In our first nine years of operation Triumph has achieved exceptional results for children and families. Our graduates are not only ready for kindergarten, they are prepared for a lifetime of achievement. In 2015, 61% of Triumph's scholars graduated pre-k already writing at a kindergarten level. Over 80% of Triumph's scholars go on to kindergarten having exceeded pre-k standards.