2018 St. HOPE Dinner
Featuring MLB All-Star Barry Bonds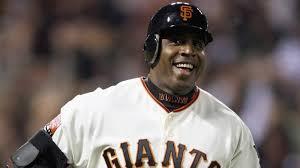 THIS EVENT IS SOLD OUT!
For those who are attending, we look forward to seeing you on Sunday, September 23 at 6pm (Registration and pre-receptions open at 4:30pm).
St. HOPE is excited to welcome Barry Bonds as the featured guest at this year's Annual Dinner.
Recognized as one of the game's greatest players, Barry holds Major League Baseball's all-time career records in home runs (762) and walks (2,558). During his illustrious 22-year career with both the Pittsburgh Pirates and San Francisco Giants, he was awarded the National League MVP seven times, a gold glove winner eight times, and selected to the All-Star game 14 times.
The Annual Dinner is St. HOPE's only fundraising event of the year and accounts for a significant portion of its operating budget. Thanks to sponsors, staff and friends, as well as an all-star list of keynote speakers, which have included LeBron James, Charles Barkley, Julius Erving, Magic Johnson, Shaquille O'Neal, Sinbad, John Wooden, Chris Webber, Bill Walton, Jason Kidd, Michael Jordan among others. The Dinner has sold out every year attracting more than 1,000 guests.
The annual event provides an opportunity to highlight St. HOPE's services of Public Education and Economic Development in the Oak Park community.
The 2018 St. HOPE Dinner will take place on Sunday, September 23 at the Hyatt Regency. For questions please contact us at 916-451-HOPE (4673) or info@sthope.org